The other day I went to my garden and found the following…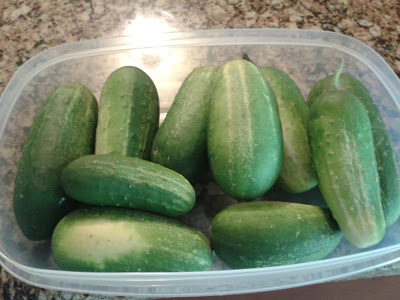 So for dinner, we had CUCUMBER SALAD.
Something I've been eating since I was a teenager, although
I know my mom has been making it since she married my dad and
originally learned the recipe from my grandmother.
I remember she told me the story of how she went to visit my dad's family when they were
first engaged and my grandmother was preparing this salad for dinner.
My mom said that she didn't know what sour cream was, but when
she tasted the salad, she LOVED it and has been making this salad ever since that family visit.
Begin by slicing your cucumbers really thin.
You can use a knife, but I like my mandolin…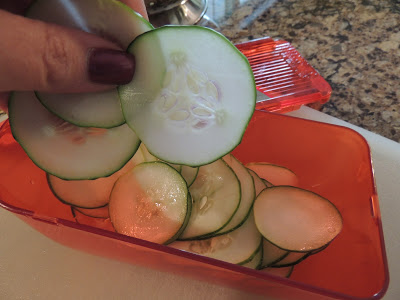 Place the cucumbers in a colander and sprinkle them with salt.
Place the colander over a bowl and cover to "drain" for a few hours.
I even like to place something heavy on top to weigh them down.
DO NOT SKIP THIS STEP…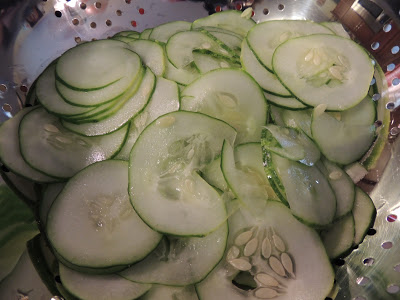 The salt will draw the excess water out of the cucumbers.
After a few hours you will have THIS in the bottom of your bowl…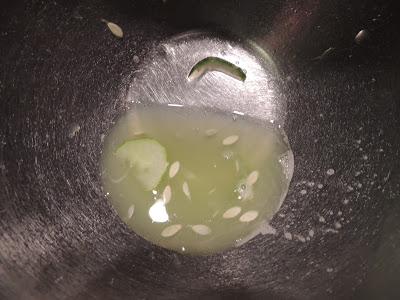 Now squeeze the cucumbers to get the rest of the water out of them.
You want them as dry as possible…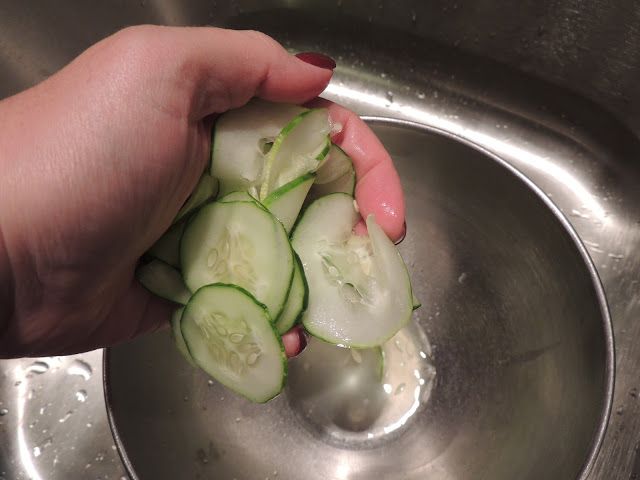 Prepare your dressing.
Ingredients:
2 TBS Vinegar
2 TBS. Sour Cream
2 TBS. Mayonnaise
1 tsp. sugar (or more if needed)
pepper
I also added chopped chives and usually add red onion, but I didn't have any this time…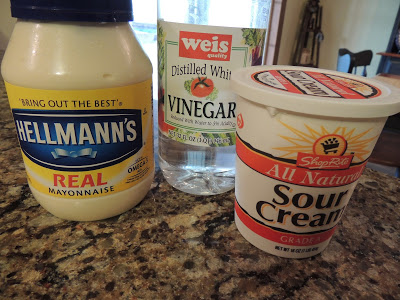 Combine the ingredients…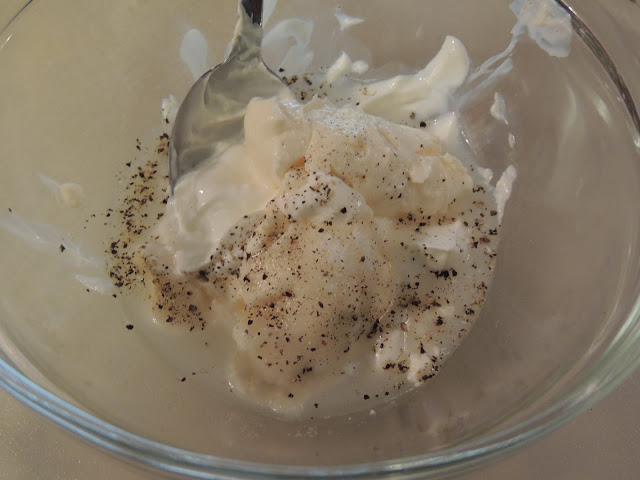 Add the dressing to your cucumbers…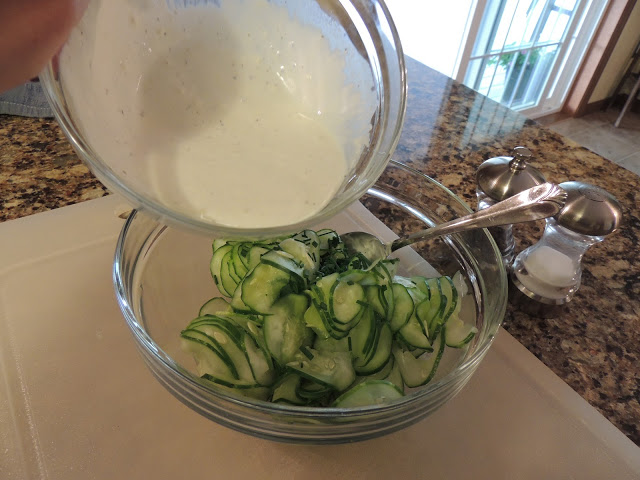 Combine and refrigerate until you're ready to serve…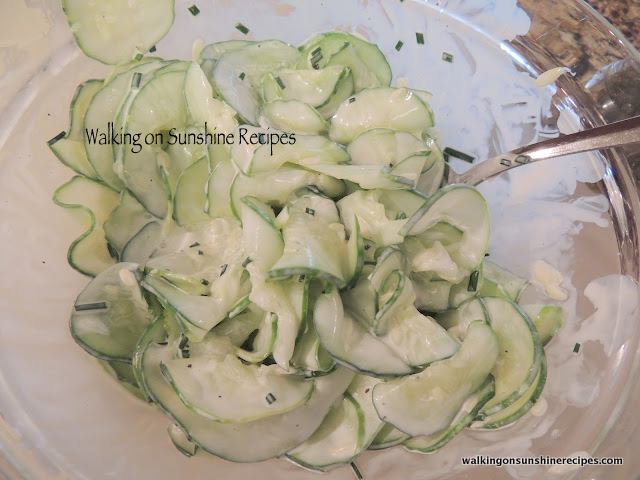 Delicious and Easy.
The perfect side dish on a hot summer day…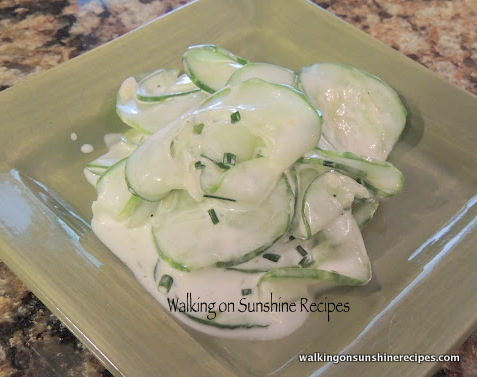 Enjoy your day!