Over the years I have been sharing quite a few different weekly meal plans, and Freezer Meal Planning Tips to help you get dinner on the table every night. However, sometimes finding inspiration for easy menu planning ideas can be a challenge. But not any longer! Today I'm sharing with you an easy way to help plan out meals your family will eat.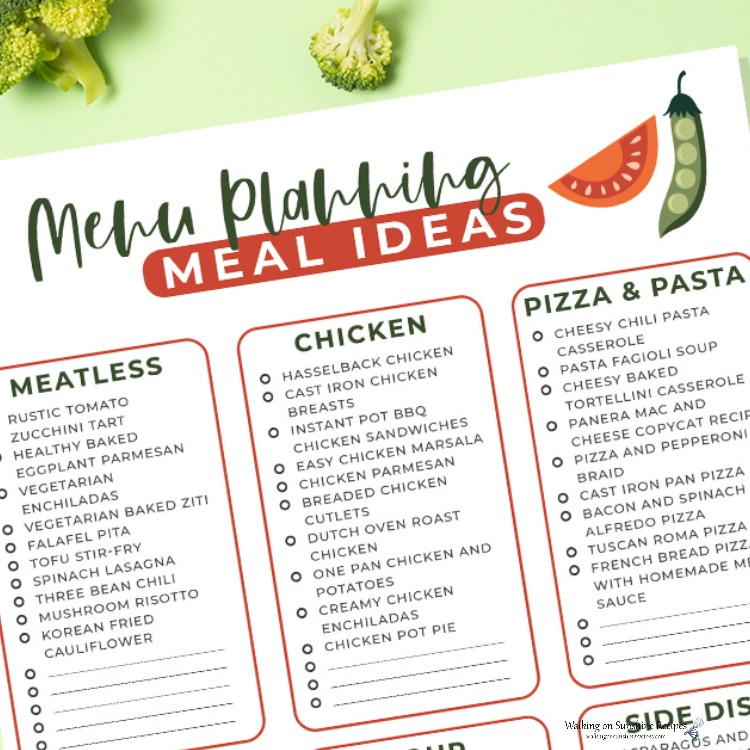 This is how I actually plan my family's meals every week. I like to break down my recipes into menu categories and assign each day of the week with a fun category to make it even easier to plan meals each day.
Assign each day of the week a different category and then plan a meal according to that category.
Did I mention that there's a NEW FREE PRINTABLE to help us all plan out dinner using this easy method?
Meal Planning Categories Examples
This is just an example of how I like to meal plan. You could also incorporate a "leftover meal" or even "clean out the refrigerator" night. This is something we do at least once a week or every 10 days.
Monday - Meatless, Vegetarian or even Leftovers from the weekend.
Tuesday - Taco Tuesday
Wednesday - Chicken, Beef or Fish
Thursday - Pasta or Italian Night
Friday - Sandwiches and Soup
Saturday - Pizza or Eat Out, Order In
Sunday - Comfort Food Meal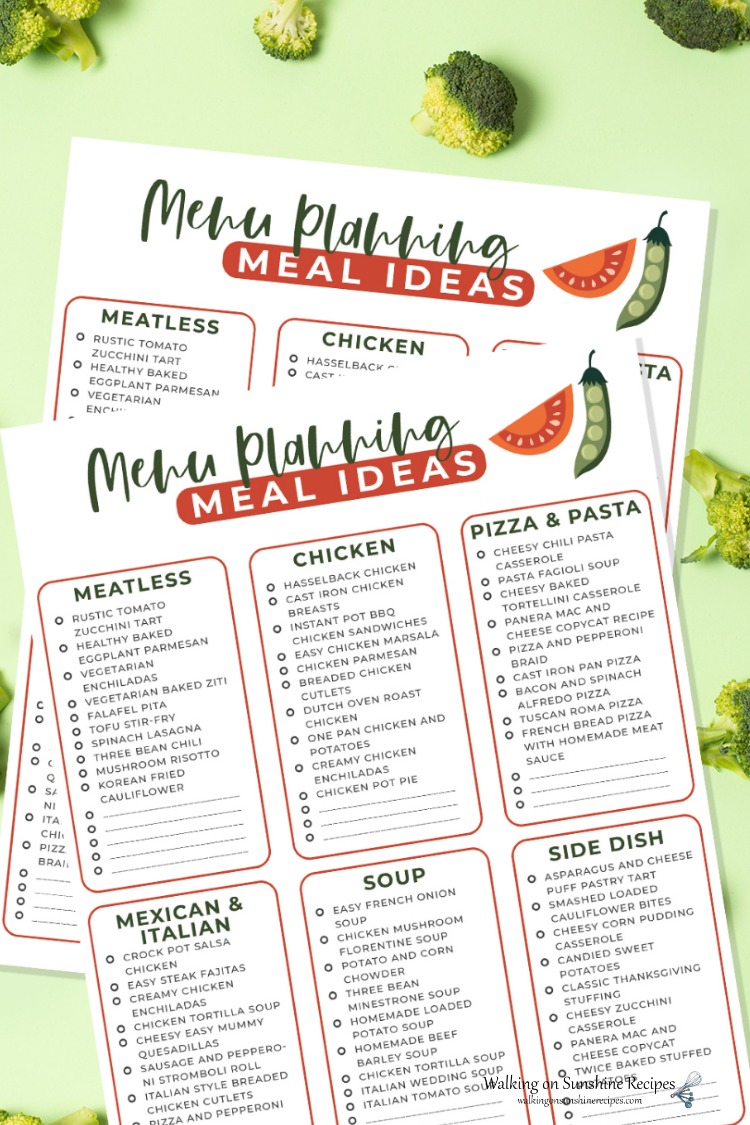 How to Choose Meals that Work for Your Family
So how does this easy menu planning ideas printable work? How do you figure out what to make for dinner every night?
To begin with you need to choose a meal that goes along with each category listed above. Look through the recipes available here on the site for you in the Main Meal Index. Once you've selected the recipe, write out the ingredients you need to make that recipe.
Now, pick a side dish to serve with the recipe. Side dishes should include one or two veggies or maybe a tossed salad with homemade ranch salad dressing.
Don't forget to add a starch such as mashed potatoes, rice or mac and cheese to the menu! Again, check out the side dish recipes available for you here that are my family's favorites.
Printing Instructions
Click the aqua print button below.
A new window will open in your browser.
Once the printable is downloaded, you'll be able to print it out using whichever print program you have for your computer or phone.
Make sure you select "fit to paper" in your printer program.
Free Printables Available
There are quite a few printables to help you get dinner on the table for your family. The Weekly Meal Plan Printable, Pantry List Essentials, even the Keto Friendly Food Lists are all available once you sign up for my weekly newsletter, you'll be able to download and print them out.
If you're already a subscriber, check your email for this week's newsletter. I included the password to enter the WOS Printable Library. Or just leave me a comment below and I'll send the link directly to your email.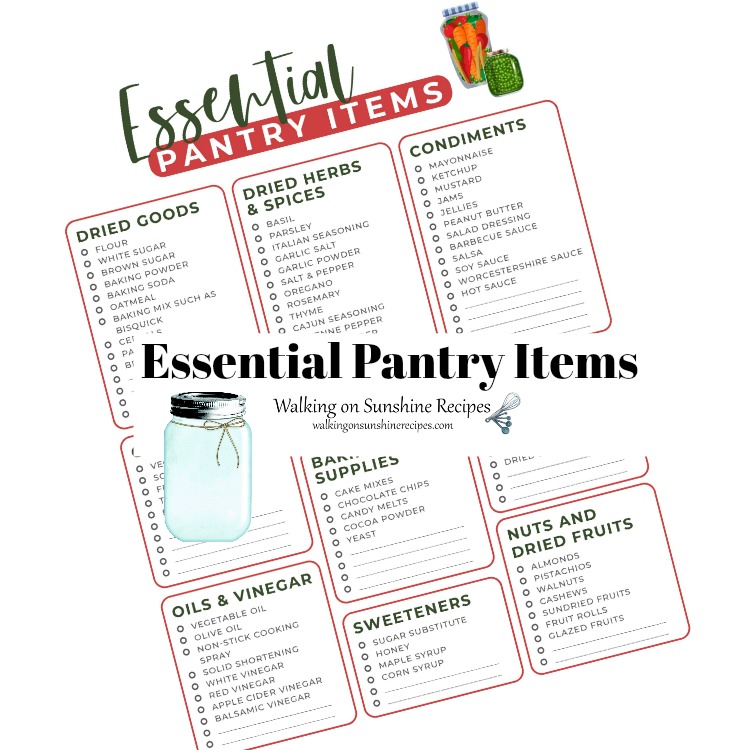 Click HERE to Print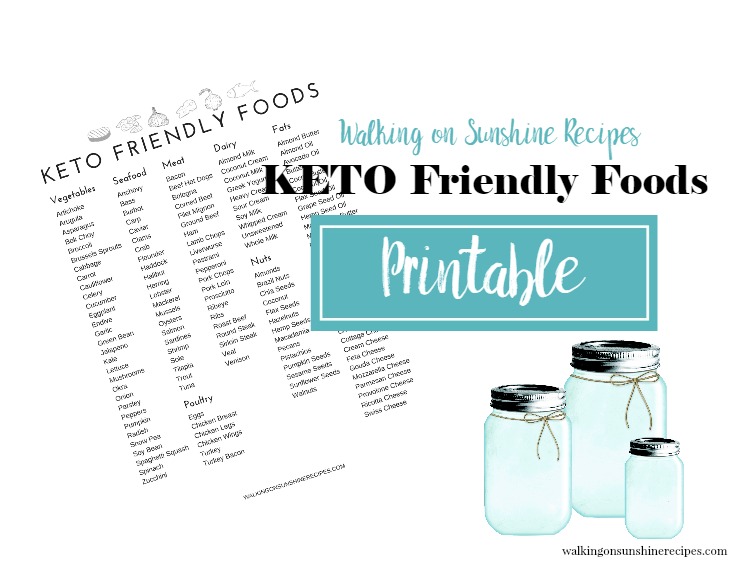 Click HERE to Print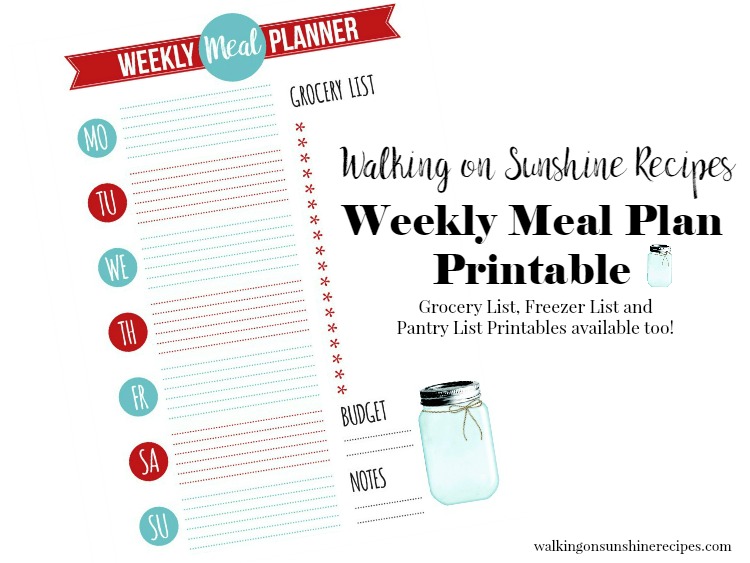 Click HERE to Print
Weekly Meal Plans Available
Make sure you check out previous Weekly Meal Plans or Family Favorite Chicken Recipes available. Here are a few of the popular meal plans:
New Meal Plans Coming Soon!
Starting "hopefully" next week, I plan on incorporating this new Easy Menu Planning into new and improved Weekly Meal Plans. I hope these new meal plans will help us all get dinner on the table for our families.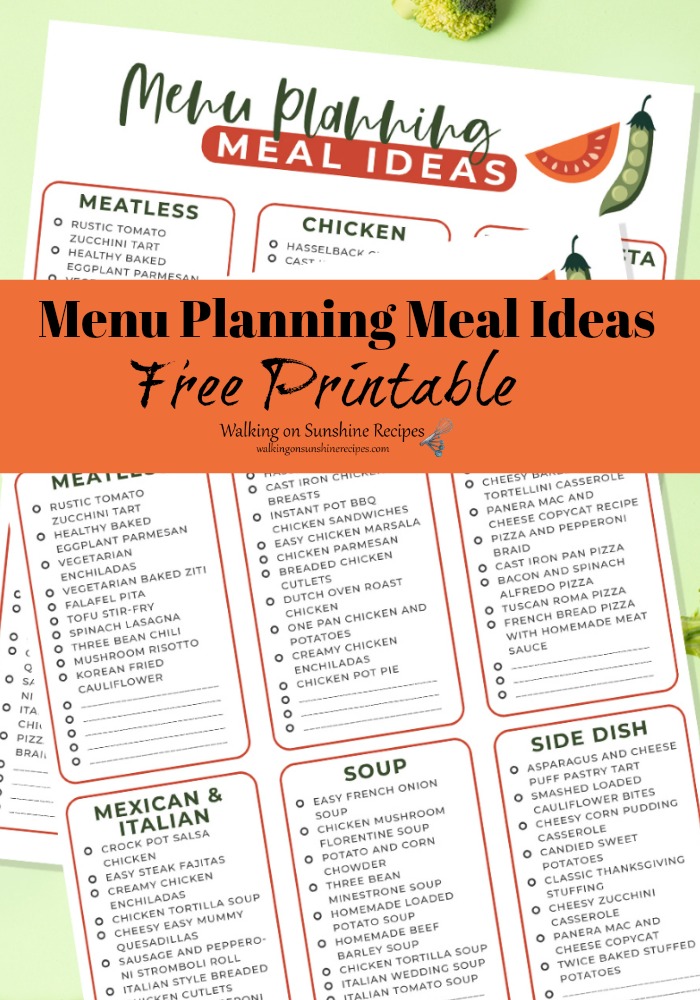 More Information
More Information
More Information
More Information
More Information
More Information
More Information
More Information
More Information