One way to make getting dinner on the table every night is to prep ahead several freezer meal plans for your family.
It's no secret that weeknights can be a whirlwind of activities, but with a few simple strategies you can have dinner on the table without having to resort to takeout.
I love the idea of taking the time now to prepare a meal that you can enjoy with your family and also freeze a portion to enjoy later when life is busy.
Check out the other Weekly Meal Plans available for you and grab the FREE Freezer Printable below!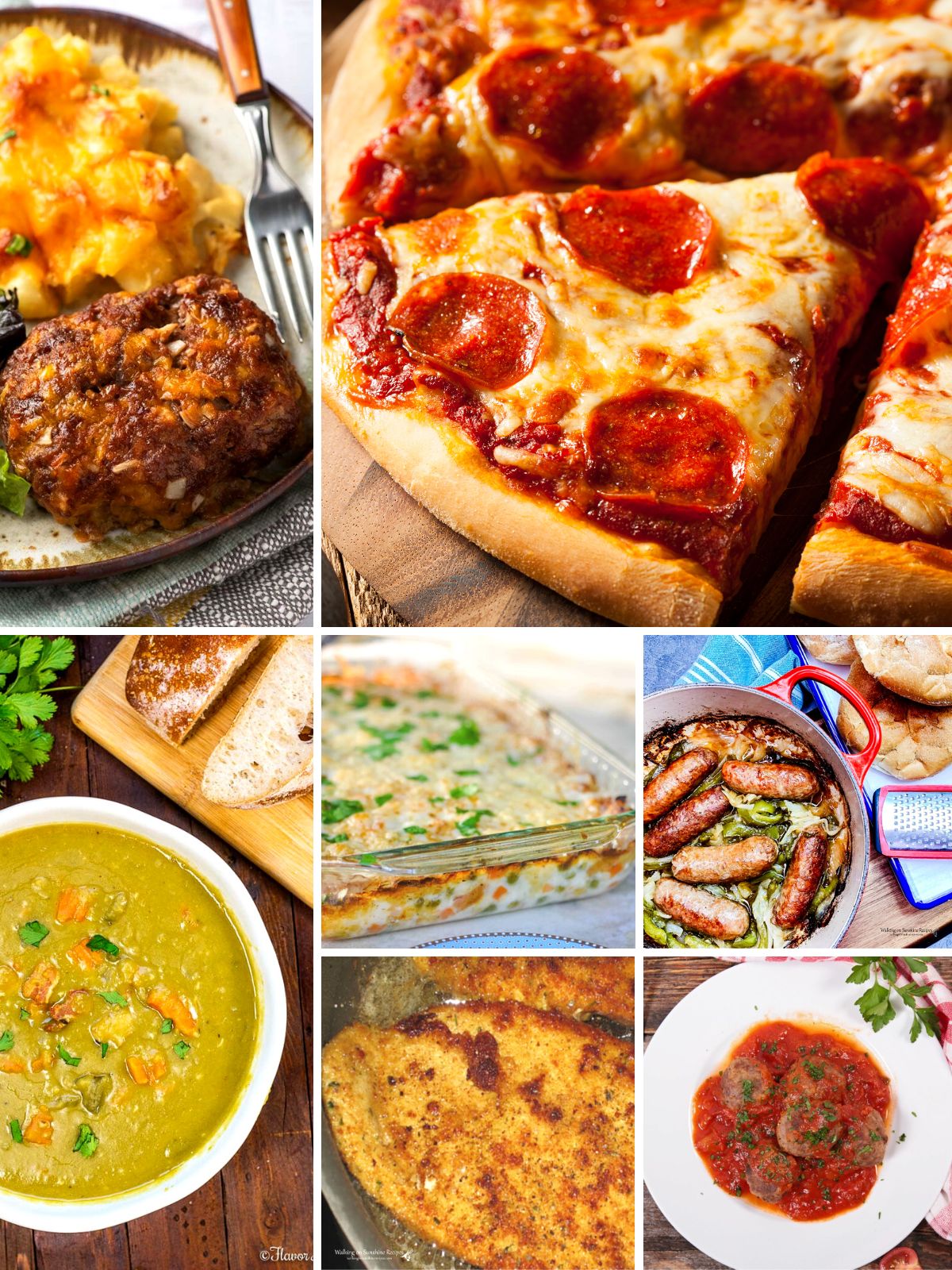 Whether your family loves tacos or casseroles, get ready to stock your kitchen with ingredients and whip up delicious one-dish dinners without the stress.
One of my favorite freezer recipes to make in large quantities is Italian Breaded Chicken Cutlets. Once, they're made I wrap them individually in aluminum foil and place in a freezer safe plastic bag.
Then on busy nights, I can pull as many as I need to easily defrost, reheat and serve with a salad or mashed potatoes. They also work great as the base for preparing my Chicken Parmesan Recipe; another recipe that comes together fast from the freezer!
Make sure you check out 10 Essentials Pantry Items, Slow Cooker, The Perfect Kitchen Appliance and Freezer Meal Planning Tips to further help you customize your family's dinner.
Table of Contents
Freezer Inventory Printable
This week I'm including a FREE Freezer Inventory Printable to everyone. Print this out and use it when planning your family favorite freezer recipes and meals this week.
Prep Ahead Tips
Having meals ready to put together straight from the freezer is definitely a solution to making sure you can prepare dinner every night for your family.
Here are a few tips to help ensure everyone still gets a healthy, delicious meal without taking too much of your time at the end of a busy day:
Brown a few extra pounds of ground beef over the weekend and freeze in portion sizes that work for your family.
Chop vegetables the night before that can be used the next day.
If you're preparing a casserole, make two at the same time. One to eat and one to freeze for a future meal.
Wash the lettuce and store wrapped in paper towels in air-tight baggies or containers so you can easily put together a salad.
Helpful Kitchen Tools
This post contains affiliate links. That means that if you make a purchase after clicking on a link I may earn a small commission at no extra cost to you. For more information, click here.
40-Piece Airtight Food Storage ContainersMore Information
28 Pieces Food Storage ContainersMore Information
Removable Freezer LabelsMore Information
Freezer LabelsMore Information
Freezer Markers, Set of 2More Information
Meal Planning Categories
This is just an example of how I like to meal plan. You could also incorporate a "leftover meal" or even "clean out the refrigerator" night.
Try to use what you have in your pantry and freezer to plan meals. It helps to keep a list so you know exactly what you have on hand.
Assign each day of the week a different category and then plan a meal according to that category.
Monday - Beef.
Tuesday - Italian Night.
Wednesday - Chicken, Beef or Fish
Thursday - Pasta or Italian Night
Friday - Sandwiches and Soup
Saturday - Pizza or Eat Out, Order In
Sunday - Comfort Food Meal
Now, pick a side dish to serve with the recipes listed above. Side dishes should include potatoes or rice along with one or two veggies. A tossed salad with homemade ranch salad dressing is always nice too.
Become a Member!
If you're looking for more detailed meal plans for TWO PEOPLE that include grocery lists, you're going to love Eat at Home Menu Plans for TWO. The Eat at Home Menu Planning does all the work for you. For only a few dollars per week and you get four different menu plans for every week. 
Save 25% off any plan with the code WOS25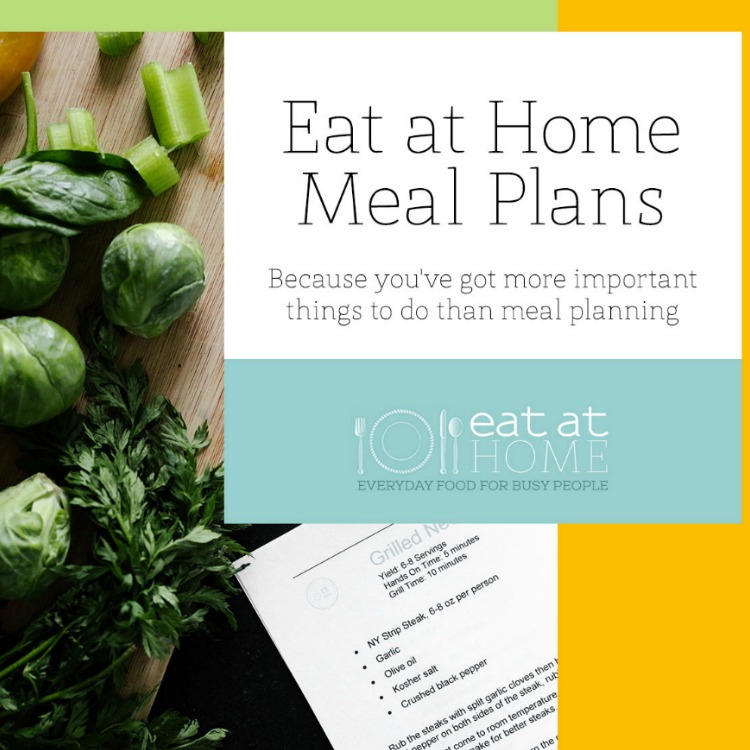 More Information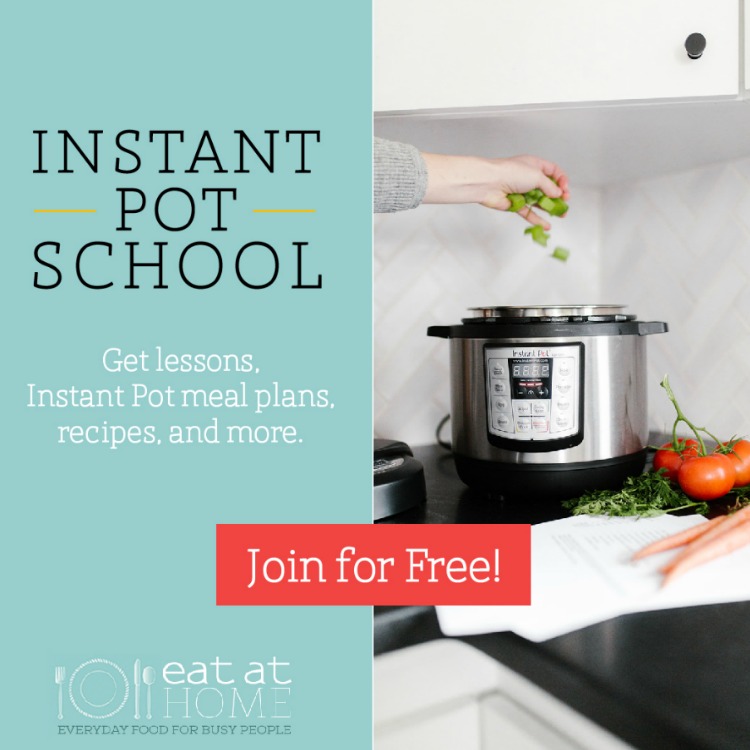 More Information
📋Featured Recipe Collection
Freezer Meal Plans
Family Favorite Freezer Meal Plans are featured this week with free printable to help you get dinner on the table for your family this week!
This Meal Plan has been updated since it first appeared in 2020 with new information and two new printables to help you plan dinner for your family. I hope you enjoy the updates as much as I enjoyed working on them!