These Individual Pumpkin Desserts are all made for one person. That's right, you get a dessert all to yourself...without having to share with anyone! This collection of Easy Pumpkin Desserts are cute, delicious and will allow you to have dessert without feeling as if you've over-indulged. somehow make us feel like we're not over indulging! perfect single servings of all our favorite Fall-themed recipes.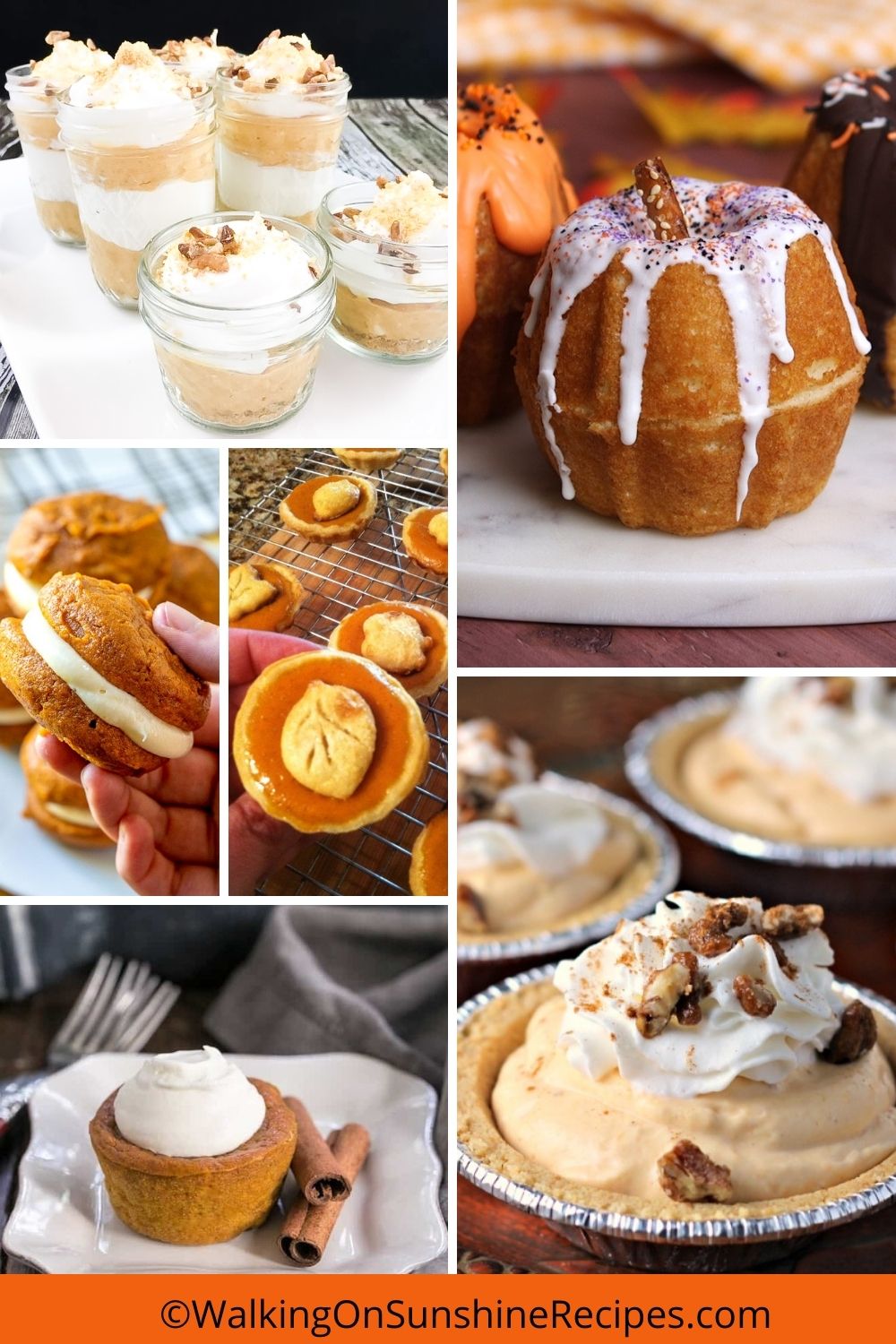 Is there anything better than a buffet table filled with mini sized servings of your favorite desserts? Somehow eating one or few make you feel like you only had a bite or two of dessert, right?
Individual Pumpkin Desserts are perfectly sized single servings of all our favorite Fall-themed recipes. I made sure to include traditional recipes like pumpkin pie, pudding, muffins and even cookies along with a few fancier recipes.
If you're a huge fan of pumpkin pies, make sure you check out my Flower Shaped Pumpkin Pies. I use a cookie cutter to get the cute shape. Topped with homemade whipped cream, they're a perfect bite of everyone's favorite fall dessert.
For some reason, pumpkin desserts are very popular during the Fall season. Pumpkin is an amazing flavor and deserves to be enjoyed all year long.
Pumpkin Dessert Ideas
If you're looking for more pumpkin recipes, try a few of my personal favorites:
Helpful Kitchen Tools
This post contains affiliate links. That means that if you make a purchase after clicking on a link I may earn a small commission at no extra cost to you. For more information, click here.
Here are a few products that will help you get the perfect mini pumpkin dessert to serve to family and friends:
More Information
More Information
More Information
More Information
More Information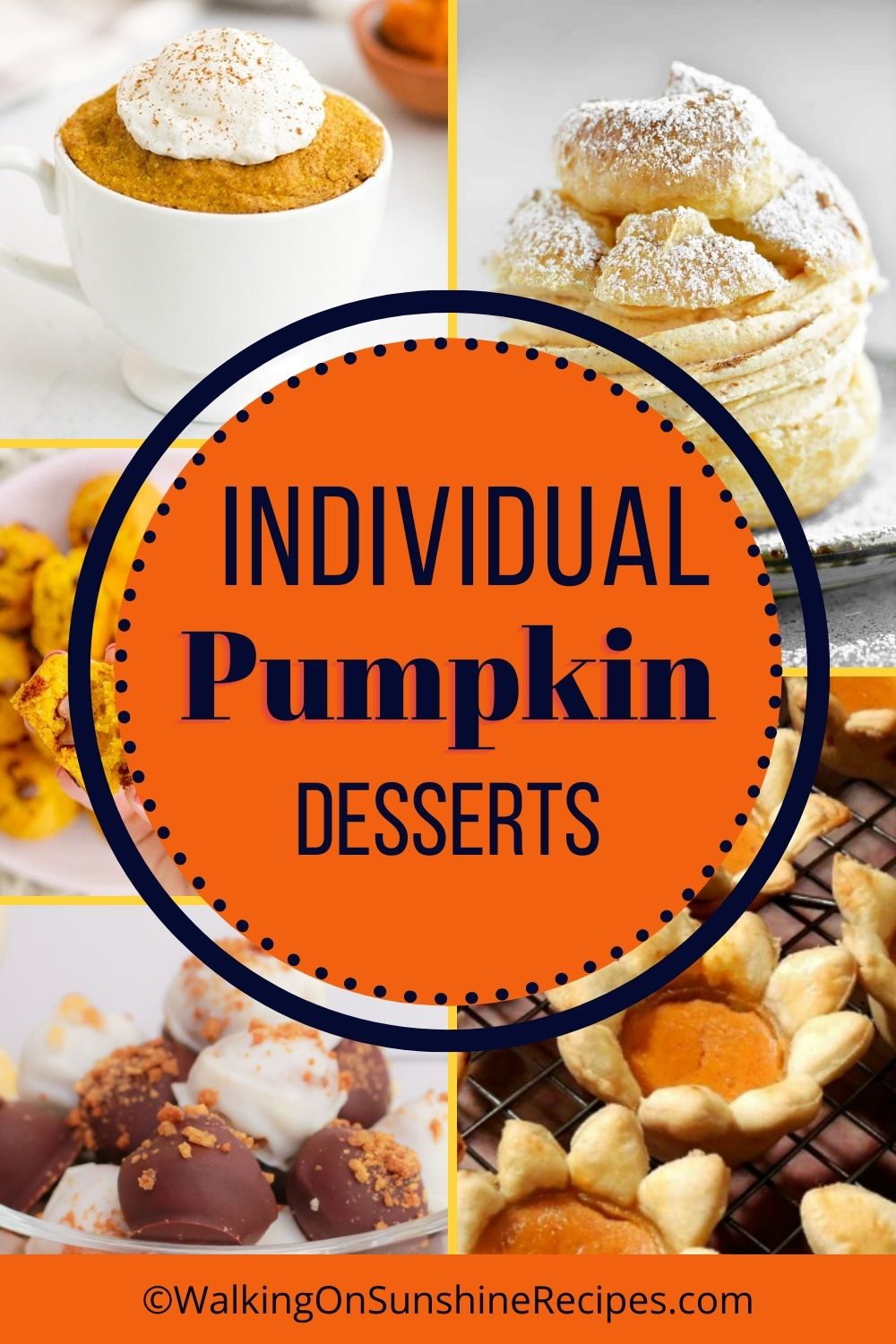 Individual Pumpkin Desserts