If you're like me, you're still enjoying the taste of pumpkin. I made these pumpkin pancakes one night for dinner recently and they were delicious! I sent some over to my mother, she lives three houses down from me, and she agreed…DELICIOUS!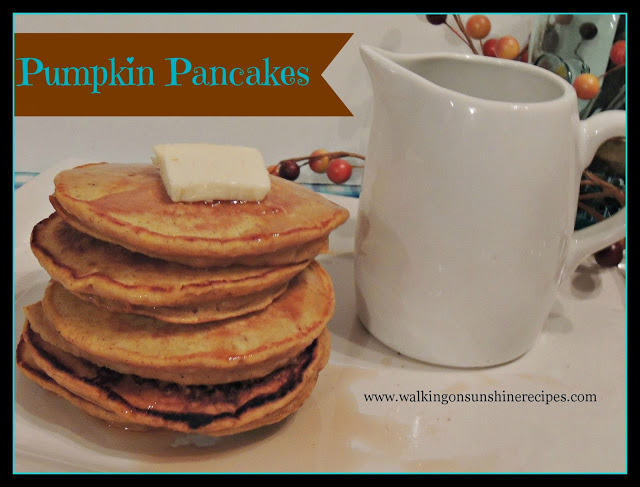 Pumpkin Pancakes

Ingredients:
2 cups flour
1 tablespoon baking powder
1 teaspoon pumpkin pie spice
2 tablespoon brown sugar
2 eggs
1 1/2 cup milk
2 tablespoons oil
1/2 cup pure pumpkin puree
Directions:
In a bowl using a wooden spoon or spatula, combine the eggs, milk, oil and pumpkin puree together.
In another bowl, combine the flour, baking powder, pumpkin pie spice and brown sugar together.
Add the flour mixture to the egg mixture and combine.
Cook the pancakes on a heated greased griddle.
I always use a 1/3 measuring cup to scoop out my pancake mixture and I always butter my griddle for added flavor to the pancakes.
Almost ready to flip…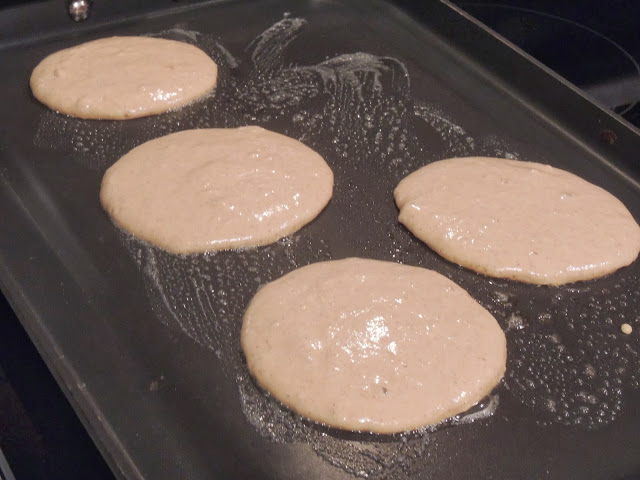 Perfect…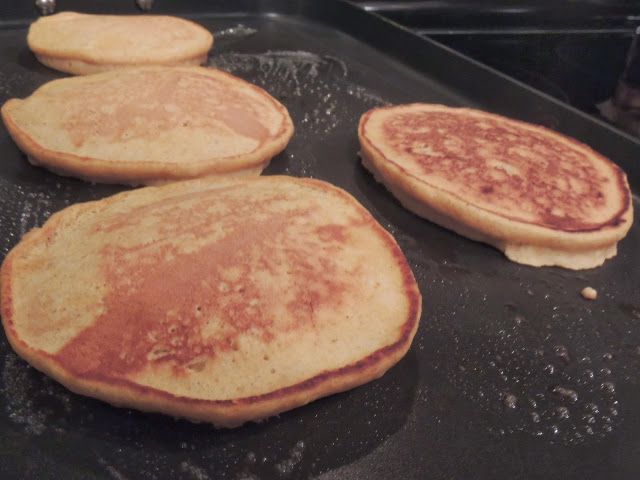 Just a little butter and syrup…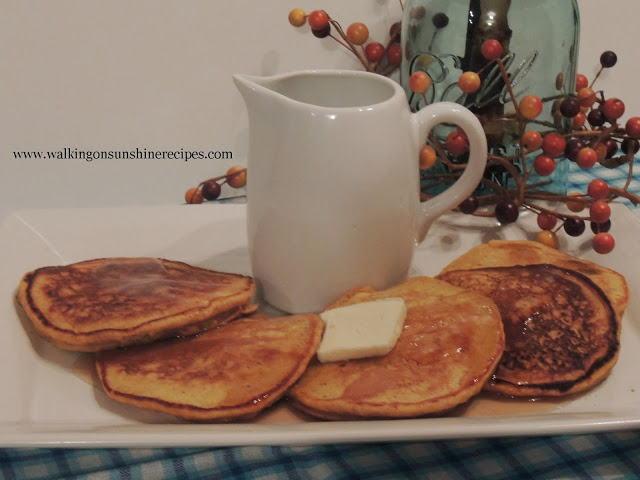 They were amazing!