The start of the new week is always exciting. And what better way to start the week than with planning out what you're going to be making for dinner every night for your family. This week I'm sharing with you Budget Friendly Meals. If you're looking for more ideas, there are more weekly meal plans, and Freezer Meal Planning Tips available to help you get dinner on the table every night.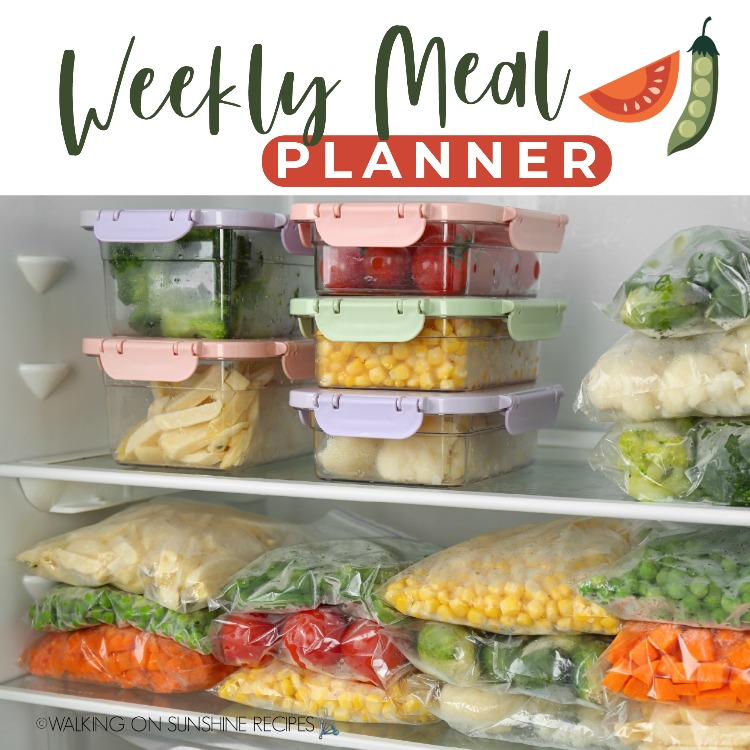 This week starts our new way of sharing meal plans. There's also a new weekly meal plan printable that you'll be able to download and print out with the recipe titles. You'll have space to add notes, like side dish recipes to serve with the main meal.
I'm also including seven meals for the entire week.
MEAL PLANNING CATEGORIES EXAMPLES
This is just an example of how I like to meal plan. You could also incorporate a "leftover meal" or even "clean out the refrigerator" night.
Try to use what you have in your pantry and freezer to plan meals. It helps to keep a list so you know exactly what you have on hand.
Monday - Meatless, Vegetarian or even Leftovers from the weekend.
Tuesday - Taco Tuesday or Mexican Recipe
Wednesday - Chicken, Beef or Fish
Thursday - Pasta or Italian Night
Friday - Sandwiches and Soup
Saturday - Pizza or Eat Out, Order In
Sunday - Comfort Food Meal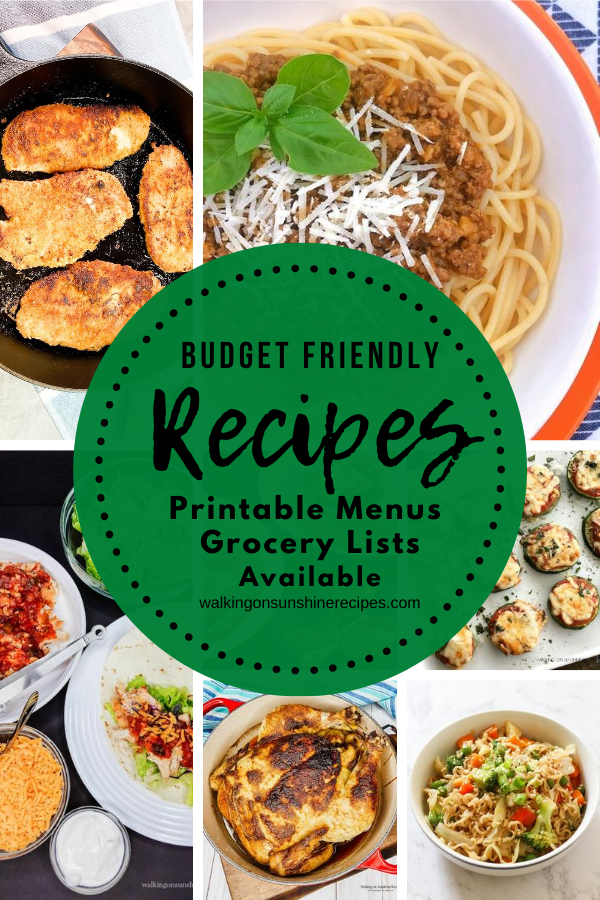 How to Save Money Grocery Shopping
When you are putting together budget friendly meals, the biggest thing you can do when grocery shopping is to only purchase items you know your family is going to eat.
Try not to purchase food just because it's on sale. Especially if it's something you know your family won't enjoy. Only buy and cook food you know your family will eat.
Also, try to purchase produce that's on sale. Pay attention to the weekly sales circulars and do a little planning before heading to the grocery store. That's where our Weekly Meal Plan comes in handy!
MEAL PLAN #1 – BUDGET FRIENDLY MEALS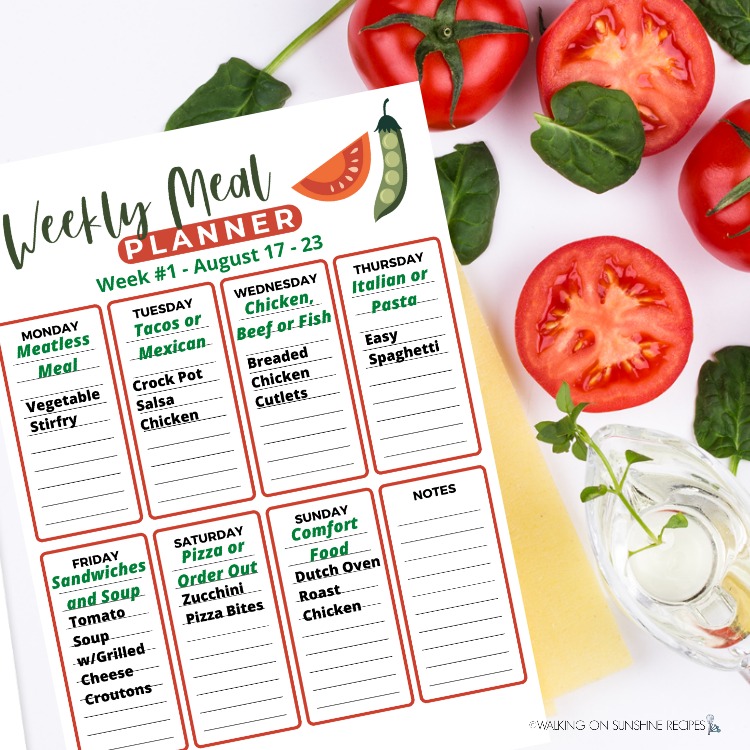 More Great Ideas to Help you Meal Plan at Home
Make sure you check out previous Weekly Meal Plans or Family Favorite Chicken Recipes available. Here are a few of the popular meal plans:
Weekly Meal Plan Printables
There are quite a few printables to help you get dinner on the table for your family. The Weekly Meal Plan Printable, Pantry List Essentials, even the Keto Friendly Food Lists are all available once you sign up for my weekly newsletter, you'll be able to download and print them out.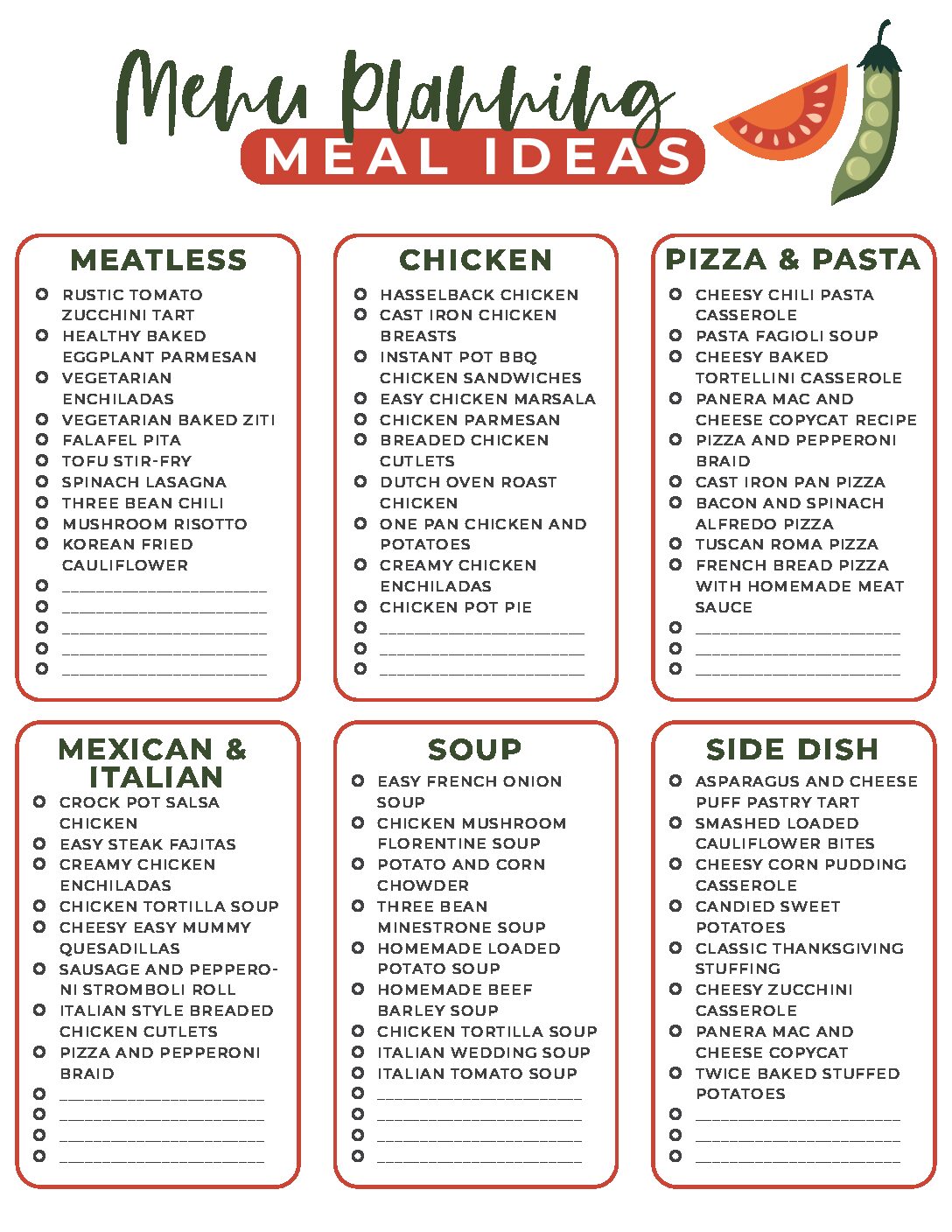 Dinner Planning Menu IdeasMore Information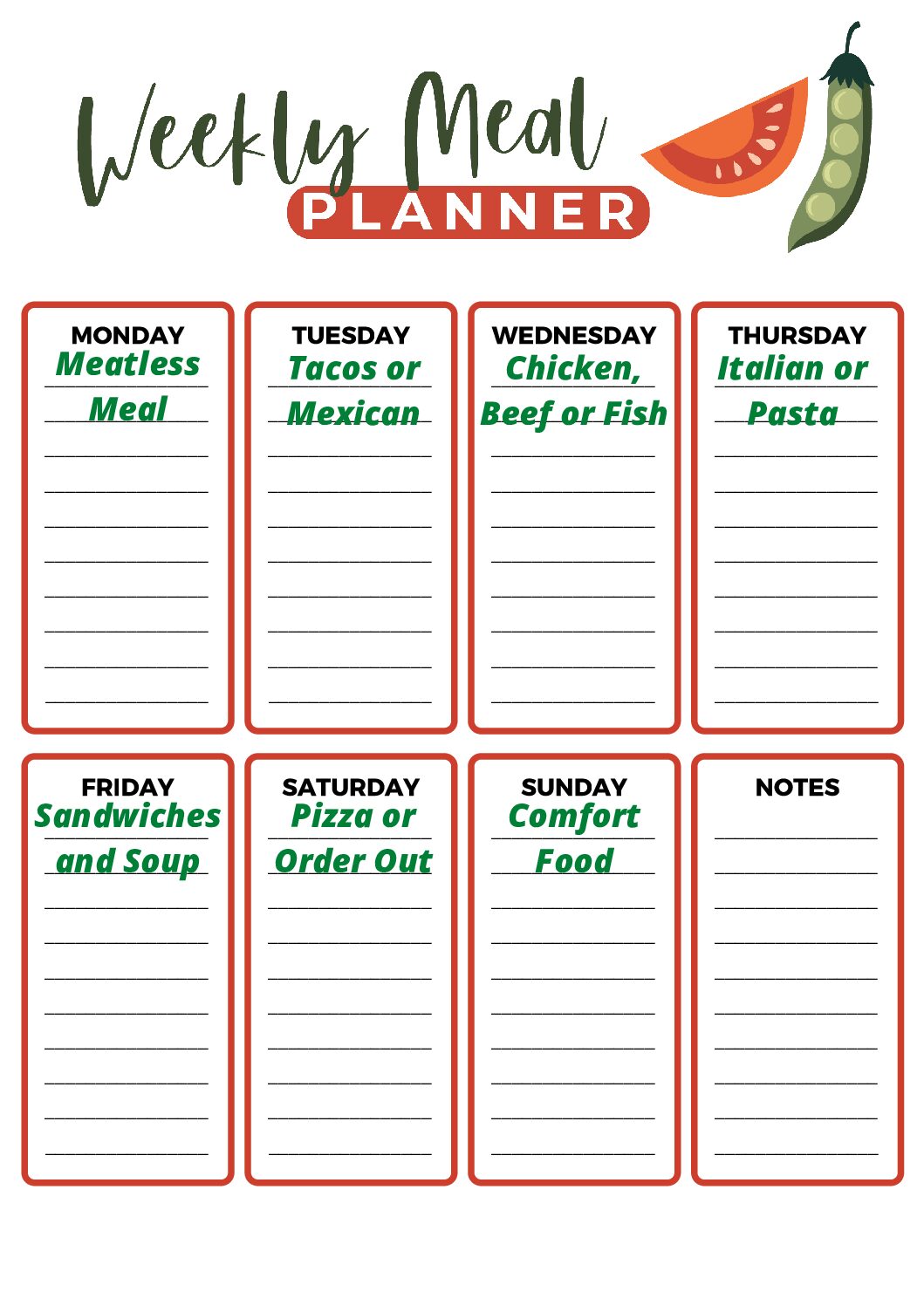 Weekly Meal Plan PrintableMore Information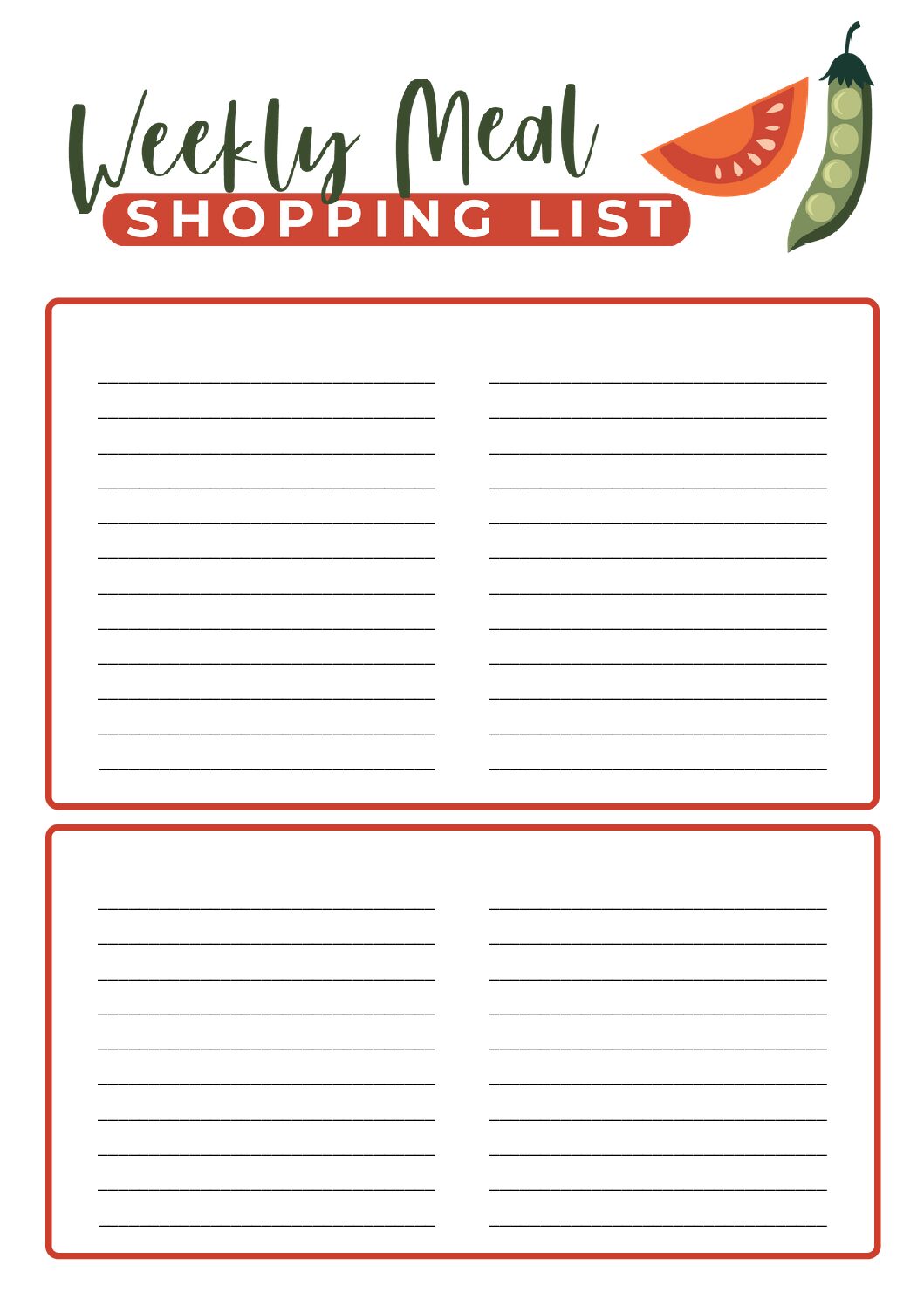 Shopping ListMore Information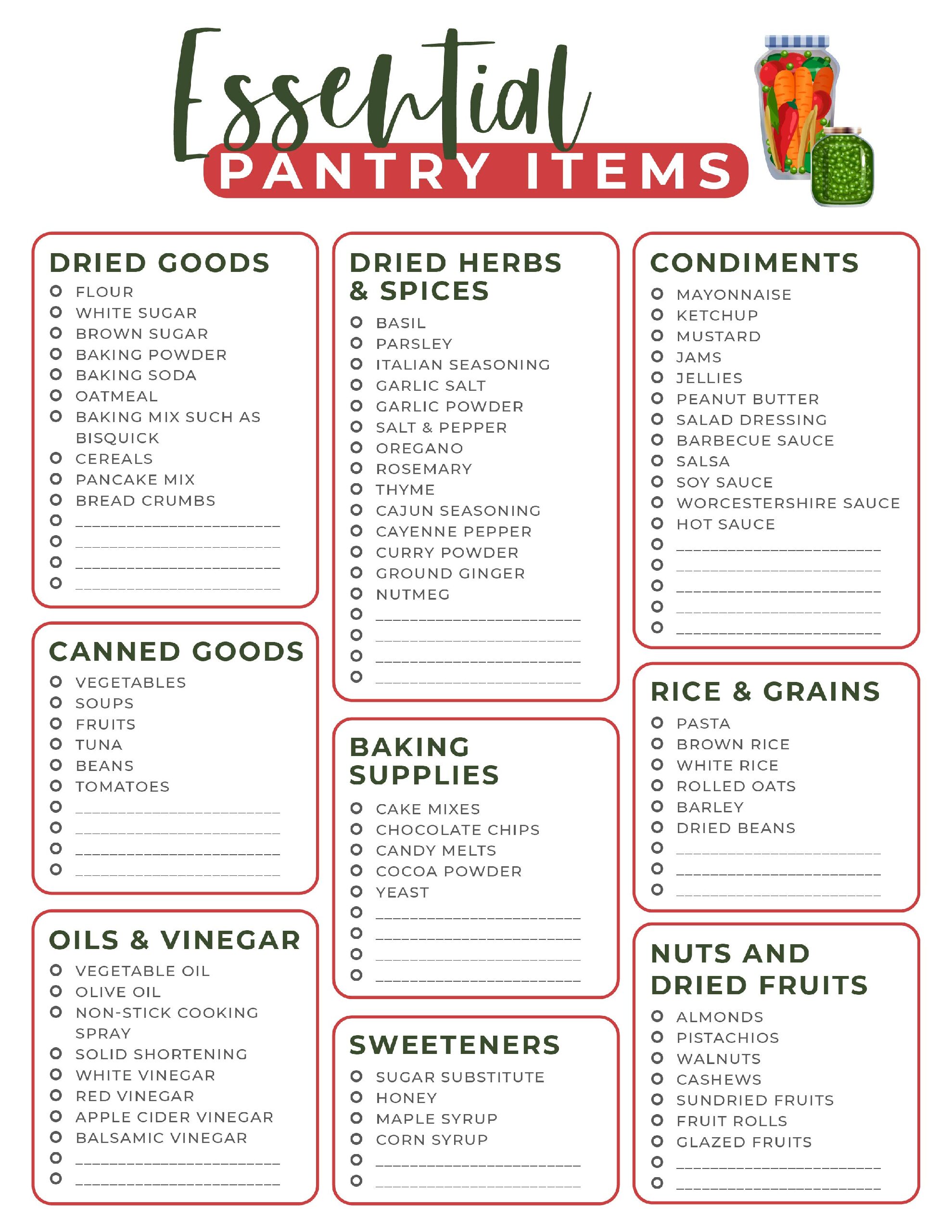 Pantry Essentials ListMore Information