Let me help you celebrate your mom, grandmother, special aunt or your better half with a few of these Mother's Day Brunch Ideas. These recipes, breakfast ideas and even a few decorating ideas are sure to put a smile on her face.
It doesn't have to be fancy to impress mom, but it does have to be delicious. There's no need to worry, because this collection of recipes are not only easy, but delicious!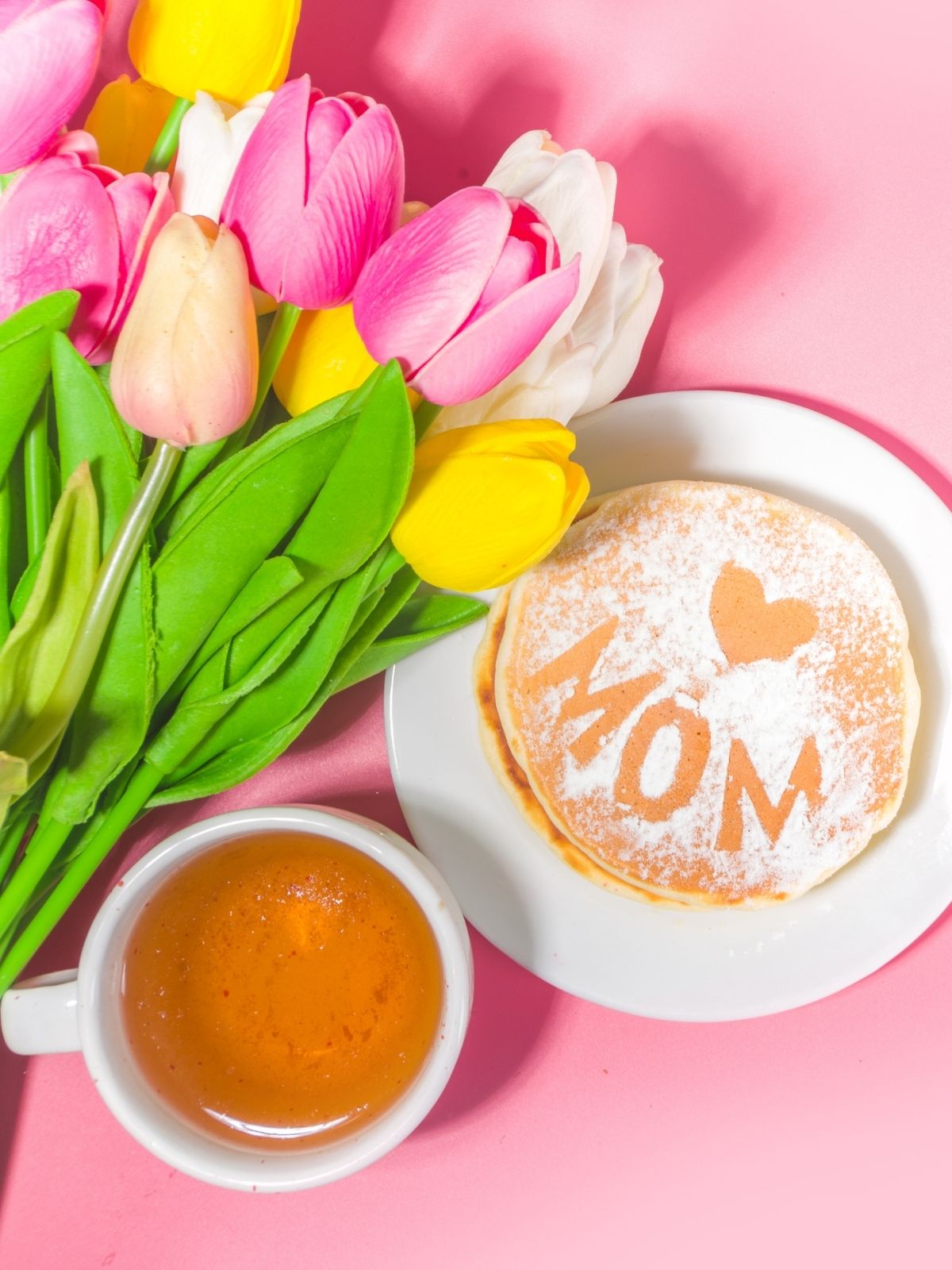 I've rounded up a few of my favorite recipes to help you spoil mom this year. Plus a few decorating ideas to help you set a pretty table.
Whatever you decide to make for your mom this year for Mother's Day, don't forget to take some time to tell her how thankful you are for all she does for you and your family. 
Oh and don't forget to fix a sweet treat or easy dessert to really make everyone happy. Maybe try one of my no-bake dessert recipes!
Looking for more recipes? Check out my other Mother's Day Brunch Recipes collection.
Mother's Day Brunch Decorating Ideas
This post contains affiliate links. That means that if you make a purchase after clicking on a link I may earn a small commission at no extra cost to you. For more information, click here.
Now that the menu is all figured out, let's concentrate on brunch decorating ideas. Mom's love to set a pretty table for special occasions, so it's only right that we do the same for her.
Here are a few brunch decorations that will definitely make everyone happy!
More Information
More Information
More Information
More Information
More Information
More Information
Mother's Day Brunch Ideas
Delicious recipes to serve for brunch for all the moms!
This recipe has been updated since it first appeared in 2014 with new photos, and information I hope you enjoy the updates as much as I enjoyed working on them!