Nothing says "Happy Mother's Day" like a delicious breakfast made for mom! Here are 16 brunch recipes and breakfast ideas that are sure to please whether served as breakfast in bed or for family and friends around the table.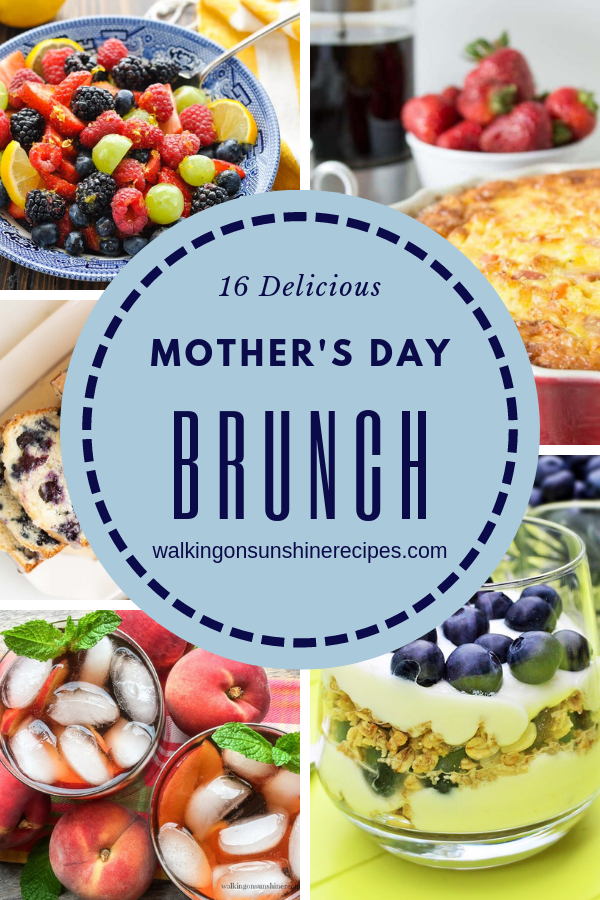 How do you usually celebrate Mother's Day? Does your family serve you breakfast in bed? Maybe you get to sleep in while your husband takes the kids out shopping to bring home a special gift? However you celebrate, you need to eat...so why not put one of these delicious brunch recipes on the menu?
Helpful Kitchen Tools
This post contains affiliate links. That means that if you make a purchase after clicking on a link I may earn a small commission at no extra cost to you. For more information, click here.
Dash Express Electric Egg CookerClick HERE to Print
Non-Stick Omelet & Frittata MakerClick HERE to Print
3 Pack Egg Pancake Maker MoldClick HERE to Print
Dash Mini Waffle MakerClick HERE to Print
Dual Breakfast Sandwich MakerClick HERE to Print
Mother's Day Brunch Recipes
I've never had breakfast served to me in bed by my children, but that's really okay. My husband always fixed breakfast for me and had the kids help. One year when my husband was overseas I would hear Olivia and Michael putting together a quick breakfast of frozen waffles and a glass of orange juice for me to show me that they didn't forget what day it was.
As the kids got older, breakfasts on Mother's Day were rushed as we hurried out the door to church and then to visit with family. What I wouldn't give to celebrate one more time with my kids little again giving me homemade gifts!
Whether your kids are young or grown, I'm sure you're going to find something delicious to make for your family this coming weekend. This year we'll be traveling home from Virginia as our son, Michael, graduates from college this weekend. The years go fast, don't they?
More Mother's Day Ideas
Tried any of my recipes? Let me know in the comments!
16 Brunch Recipes
Celebrate Mother's Day by making one of these delicious brunch recipes!