Cheesecake Pudding Recipes - if you have a box of pudding mix and a block of cream cheese, you are on your way to creating one of my favorite easy dessert recipes! I love to share recipes that are not only delicious, but that are also fast.
All of the recipes listed here on this page are incredibly delicious and incredibly fast. Let's take a look at these delicious desserts to make for family and friends.
Some of my most popular desserts on this site are the ones that start out with a cake mix or as I like to call them, "cake mix hacks." And why not? We all appreciate time-saving shortcuts.
Besides using cake mixes, another popular ingredient is a box of pudding mix. I like to use instant pudding, but cook and serve works as well.
Adding Pudding Mix to Cheesecake
But did you know you can add a box of pudding mix to a block of cream cheese and create an amazing cheesecake pudding dessert? You only need a few ingredients and in no time at all you'll be serving an easy dessert to your family and friends.
Cheesecake Pudding Mix
Jello Cheesecake Pudding Recipes
Helpful Kitchen Tools
Here are a few kitchen tools that will help you create delicious cheesecake pudding desserts:
More Information
More Information
More Information
More Information
How do you store pudding?
Pudding desserts should be stored in the refrigerator before serving and enjoying. Leftovers also should be stored in the refrigerator.
Serving Tips
When creating a cheesecake pudding dessert, you want to serve the recipe in a glass bowl of some kind. I love to use mason jars to serve any pudding dessert, but parfait cups work great too.
If you're using a traditional parfait glass, you might want to serve extra long spoons that are available on Amazon for your family to use. This will make sure everyone gets to the very bottom of the tall glasses.
If you're making a pudding trifle recipe, use a pretty trifle bowl that shows off all the beautiful layers with fruit, cookies and homemade whipped cream.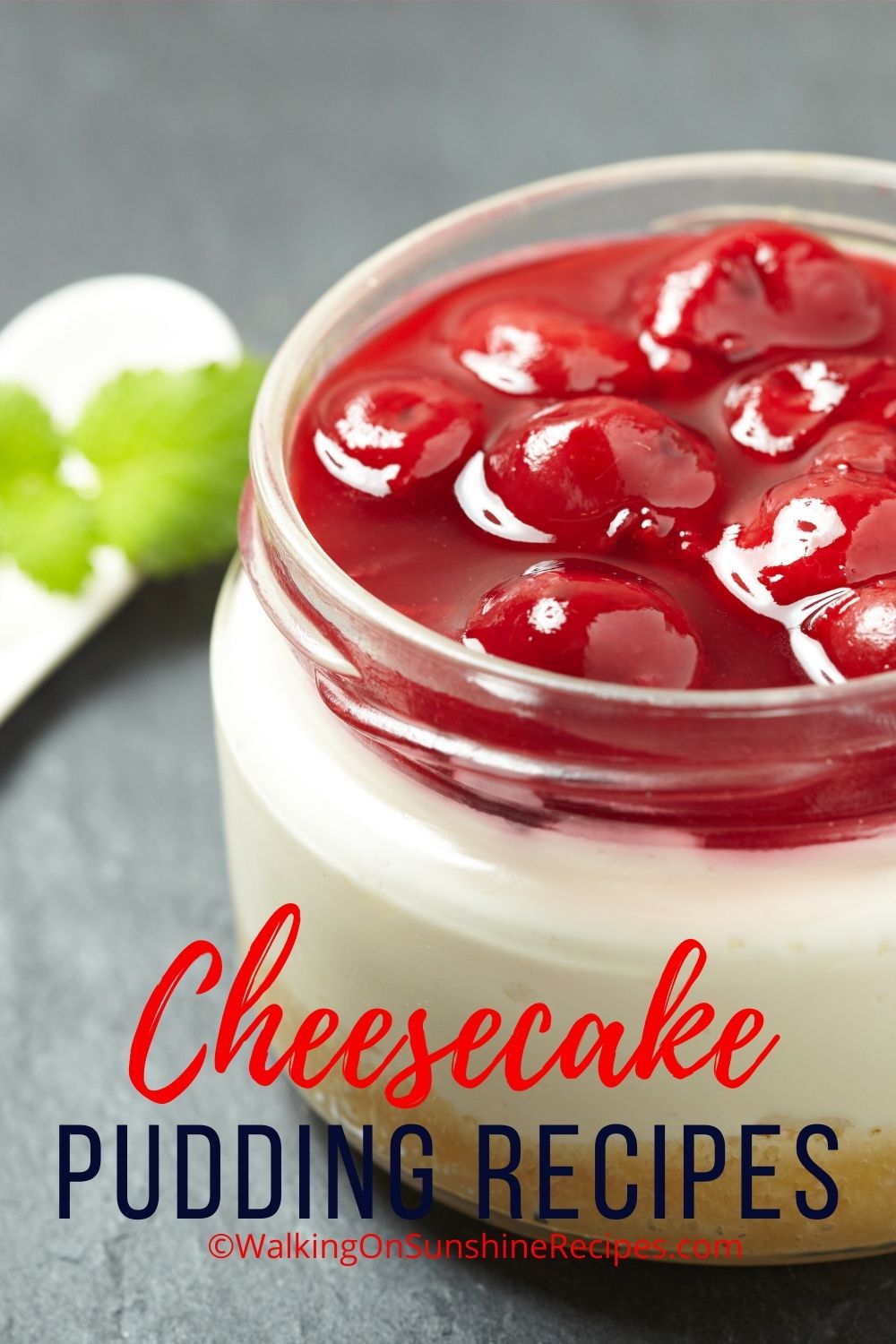 More Information
More Information
More Information
More Information
More Information
More Information
More Information