It's time to get serious about planning dessert for Turkey Day. Here are the Best Thanksgiving Pie Recipes to serve for dessert on the biggest food day of the year! Whether you're looking for traditional apple, pumpkin or pecan, there's going to be an easy dessert recipe that's perfect for you. Check out this collection as well as a few pie baking tips.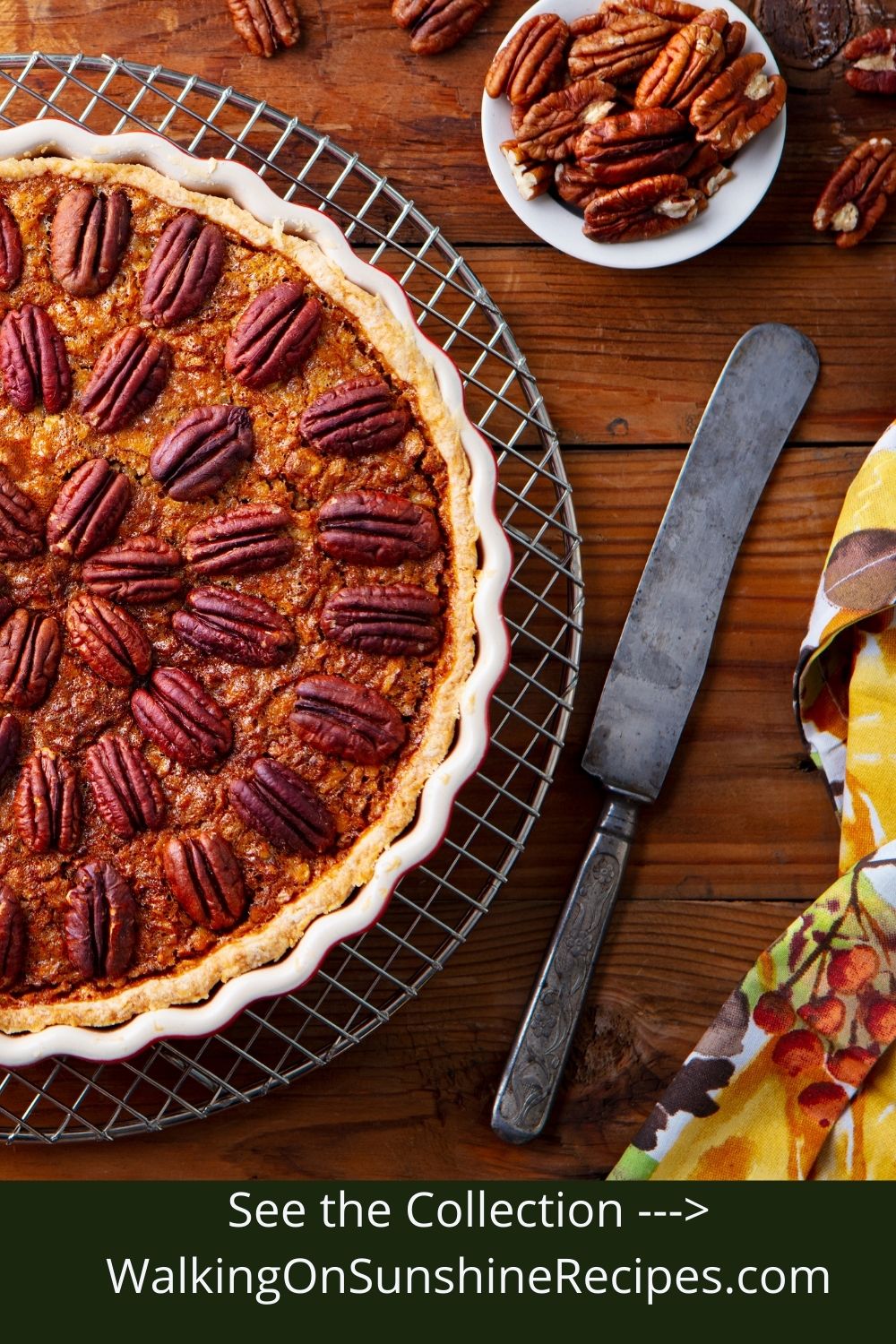 What is your favorite dessert to enjoy for Thanksgiving? Do you enjoy the traditional desserts that have been a part of the meal for years?
My favorite pie has always been pumpkin, but on Thanksgiving, I like to have a little piece of all the different pies my family bakes. And yes, it is all about Thanksgiving Pie Recipes when it comes to dessert.
Make sure you check out my easy recipes for Thanksgiving to help you complete your meal this holiday.
You cannot have Thanksgiving without Apple Pie. I was a late lover to apple pie, but I always find room on my plate for a slice of my mom's apple pie! It is the best!
Growing up we never had pecan pie for Thanksgiving. My sister started making it a few years ago and now every year we have a pecan pie as part of our dessert buffet. Topped with homemade whipped cream it is delicious.
My all-time favorite pie. I have loved pumpkin pie since I was a little girl. I've often wondered why we don't enjoy pumpkin pie year round, but maybe that's why it's so delicious at this time of year.
Helpful Kitchen Tools for Baking Pie
This post contains affiliate links. Your cost is the same, but I earn a commission when you shop through them. For more information, click here.
More Information
More Information
More Information
More Information
Pie Baking Tips
Check out my Pie Crust Basics that explains how to make homemade pie dough. There's also another post on Easy Ideas for Decorating Pie Dough.
Cold - Keep the ingredients cold. Some bakers will even make sure they chill the bowl they're going to use to prepare the pie dough.
Ice Cubes - Add ice cubes to the water as you add it to the dry ingredients.
Water - Add the water a little at a time. Do not add it all at once. Work it into the dry ingredients slowly.
Chill - the dough before rolling it out. It helps to chill the dough after it's been rolled out and fitted to the pie plate as well.
Prep-Ahead Baking Tips
Prepare Pie Dough Ahead - you can prepare homemade pie dough a few days even weeks ahead of Thanksgiving Day. Store the pie dough in the freezer for up to 3 months or in the refrigerator for up to 3 days.
Freeze Baked Pies - apple pie recipes can be baked and then frozen for up to 4 months. Allow the pie to cool completely before freezing in an air-tight container.
Bake Pies a Few Days Ahead - you can bake all the pies you want to serve for Thanksgiving a few days before. Keep them covered in the refrigerator. This is what we do.
Freeze Pre-Baked Pies - you can freeze unbaked fruit pies, such as apple or cherry can be frozen without baking. This only works for pies that do not contain eggs. So, if the pie has eggs, such as pumpkin or pecan do not freeze without baking.
⭐Before You Begin! If you make this recipe, please leave a review and star rating. This helps my business thrive and continue providing FREE recipes.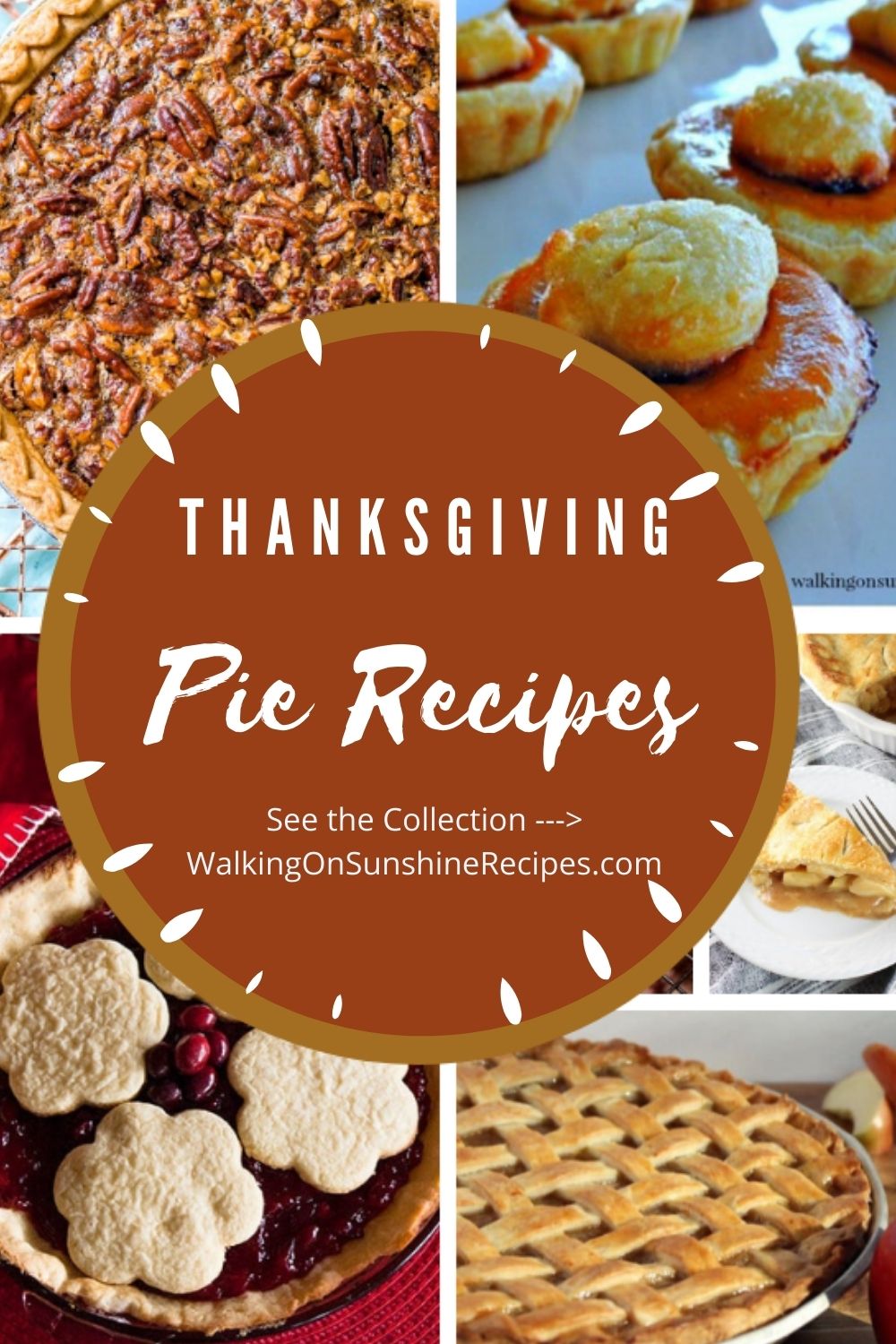 This recipe has been updated since it first appeared in 2018 with new photos and information. I hope you enjoy the updates as much as I enjoyed working on them!