Here is a current list of the Easy Delicious Top Ten Recipes from Walking on Sunshine Recipes.
This page is updated at the end of every quarter. Not only will this help you see what's popular, but also help you see what everyone is currently loving when they visit this site.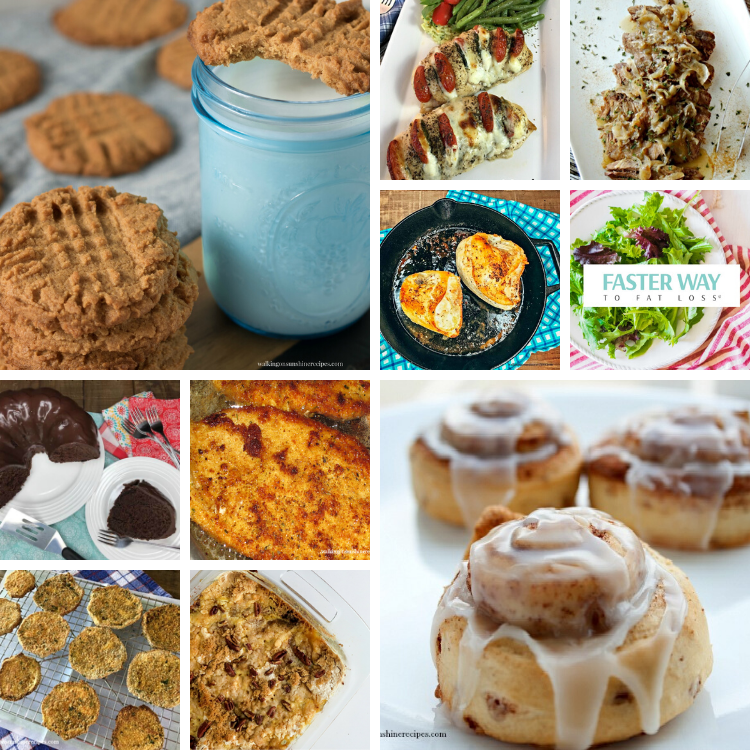 What's so great about these recipes?

Most of the recipes are quick and easy to prepare. I only do easy recipes with few ingredients. Most of the recipes I share are budget-friendly as well.
AND all of the recipe are delicious! If you see a recipe on my site, you'll be happy to know that it's something I make for my family and they enjoy it!
Top Ten Recipes
I'm always amazed that some recipes stay in the top ten every month. As an example, Hasselback Chicken Stuffed with Mozzarella Cheese, Tomatoes and Basil has been in the top ten for over three years now.
I love that you all love a few of my newer recipes. In particular, I love that you love the Cast Iron Chicken Breasts. Mainly that's because I didn't even plan on sharing this recipe here on the blog. I took a few photos with my phone while I was cooking and thought you would enjoy this incredibly easy, yet delicious recipe.
This recipe became popular right away and for good reason…it's delicious and so incredibly easy. Which is exactly what this site is all about…easy, delicious recipes that you can serve to your family!
New Recipe to the Top Ten List
Over the summer I worked on updating a few very old recipes and one of these recipes is now in the Top Ten! Crock Pot London Broil was a recipe I originally posted on the site back in 2015. It's now been updated with a few new photos, but more importantly a printable recipe card with nutritional information.
For the most part, all you have to do is click on the photos below to read more about each recipe.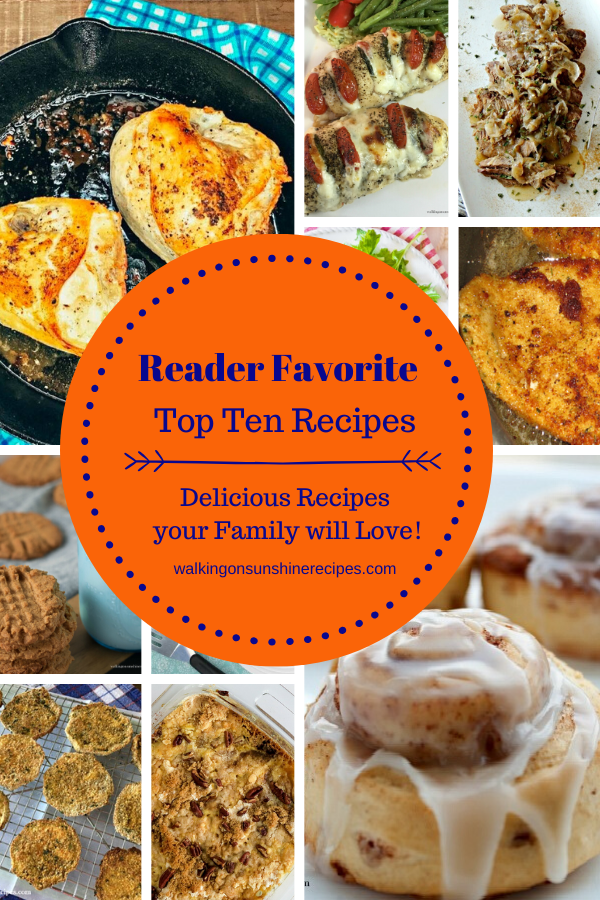 What You'll Find on My Site:
Easy recipes with simple ingredients. I don't like complicated recipes with a ton of ingredients. But don't worry, all the recipes are tasty!
Exciting new ideas and recipes to help feed your family with my Weekly Meal Plan.
Tried and tested recipes. I think it's important for you to know that the recipes you find here on my site are ones I make for my own family. They love them and I know your family will too!
Sign up to receive my Weekly Meal Plans and emails informing you of NEW recipes by clicking on the photo below.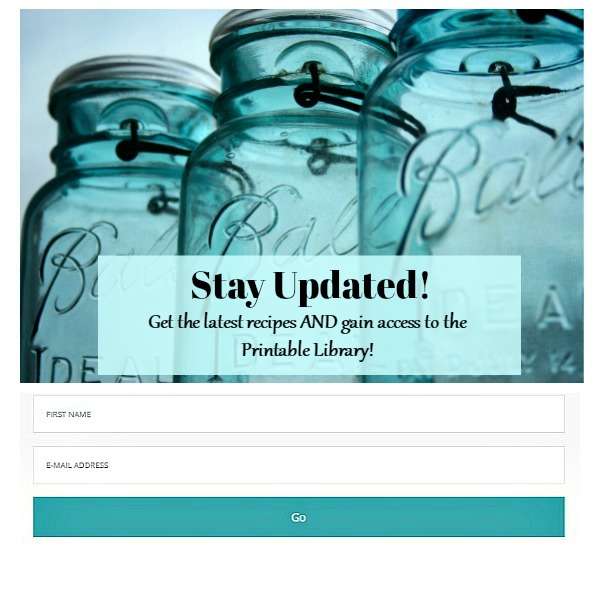 Top Ten Recipes -Fall 2019
Easy Delicious Top Ten Recipes that my readers love! This page is updated at the end of every month to help you find what everyone is currently loving!