Tips for washing and drying lettuce are discussed today so we can make a most delicious salad with fresh grown lettuce from our garden.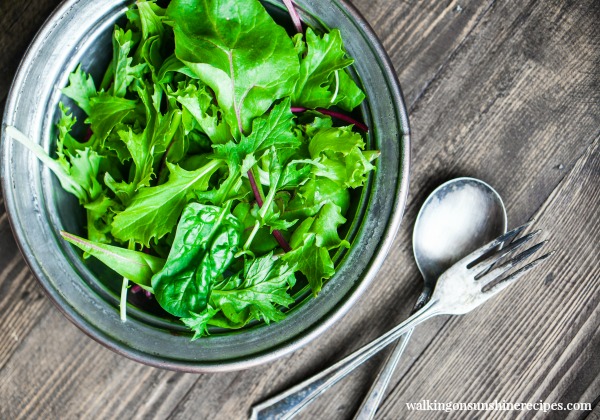 Today I'm sharing a tip on washing and drying lettuce picked fresh from the garden.

There is nothing compared to a salad made with lettuce picked fresh from the garden. The only problem is washing the lettuce can be a real problem. Yes, growing lettuce in dirt can make your lettuce dirty. Ha!
Here are the easy tips for washing and drying lettuce that works for me.
Tips for Washing and Drying Lettuce
I have finally figured out how to wash and dry my home-grown lettuce that doesn't require hours of using a salad spinner. The other day I went to our garden and picked enough lettuce to last my family about a week.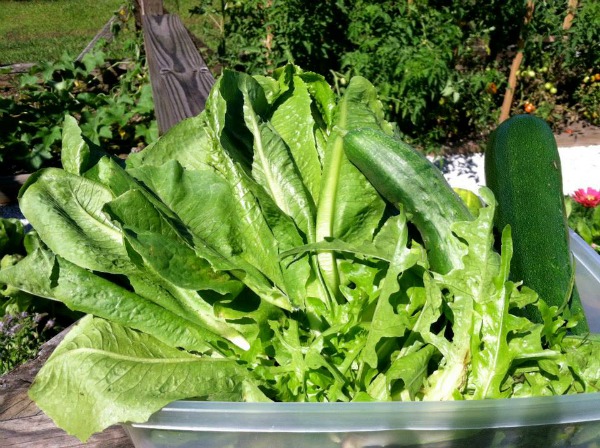 How to Wash the Lettuce
When I come in from the garden, I immediately put the lettuce in a large plastic container and place it in the sink and fill with cold running water. I let the water run for a few minutes and then fill up the container with fresh, CLEAN water and let the lettuce soak for about 10 minutes.

How to Dry Lettuce
Next, I rinse the lettuce again. YES…home-grown lettuce will be filled with dirt and even bugs, so I like to make sure it's really clean. Then I use my salad spinner. Then I lay a big BEACH towel on my counter and start spreading the lettuce out in a single layer.
Cover with another clean beach towel and let sit on the counter for a few hours.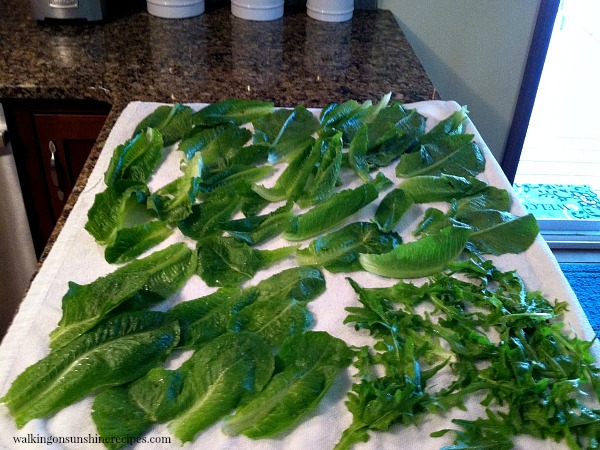 Check it every now and then and turn the lettuce leaves over to make sure all the lettuce is drying. Once your lettuce is completely dried, you can store it in a plastic container using paper towels in between the layers of lettuce.
Your lettuce will last a long time stored this way; at least a week, maybe longer. Check it every few days and change the paper towels if they become too damp.
Now that you have the home grown lettuce freshly washed and dried, it's time to add salad dressing. Here are a few of my family's favorites:
Homemade Ranch Salad Dressing
Olive Garden Copycat Salad Dressing