If you're not sure of what to cook for dinner tonight, don't worry! Today I'm sharing some of my favorite air fryer recipes for dinner that are perfect for busy weeknights. This collection includes everything from chicken, beef, seafood dinners and even a few side dish options to round out our meal.
Don't forget to check out the entire collection of Air Fryer Recipes available for you on the blog.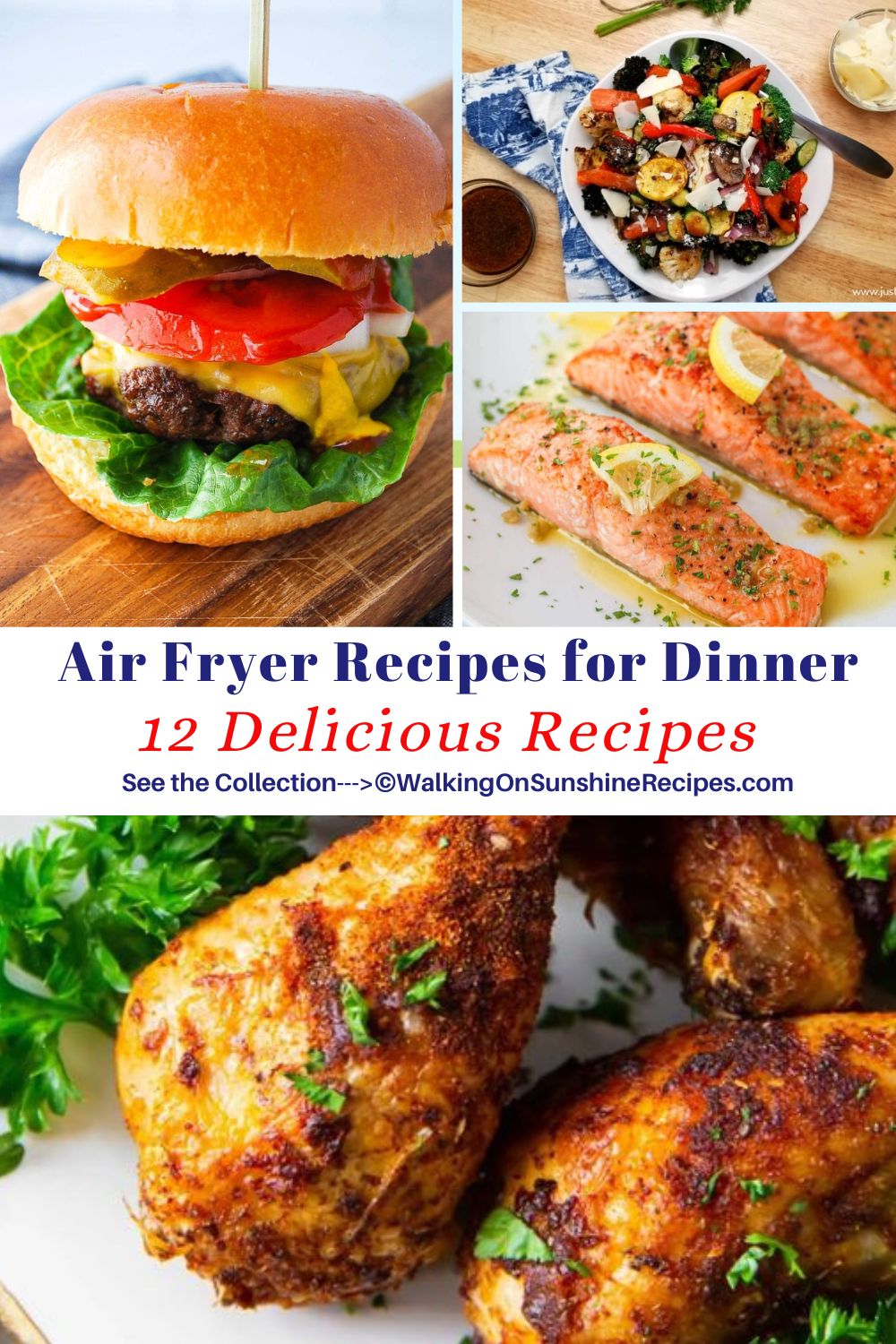 Using an air fryer is much more convenient to prepare a tasty and healthy supper. An air fryer will create crispy food without oil like traditional deep frying.
It's also faster to use an air fryer than your traditional oven; which helps tremendously when trying to stick to a weekly meal plan and get dinner on the table every night.
If you're looking for tips on using the air fryer, check out my post on Air Fryer Recipes for Beginners.
Now that you have dinner figured out, make sure you check out the Air Fryer Desserts! The perfect way to end any meal is with something sweet.
Looking for more Air Fryer Recipes? Try my Air Fryer Appetizers and Chicken AIr Fryer Recipes for easy, delicious ideas.
Table of Contents
Easy Air Fryer Dinner Recipes
I'm not sure if I expected to "love" cooking with my air fryer as much as I do. At best I thought I would just use it for French fries or tater tots. I certainly never thought I'd love using it to make "fried" chicken!
Eliminating the need to "fry" food has helped cut down on the amount of oil used in making eating healthy easy. The air fryer will cook proteins such as chicken, beef or pork just like any other type of frying process.
Not only can you make dinner recipes, but try making Air Fryer Crescent Rolls to go along with your dinner one night!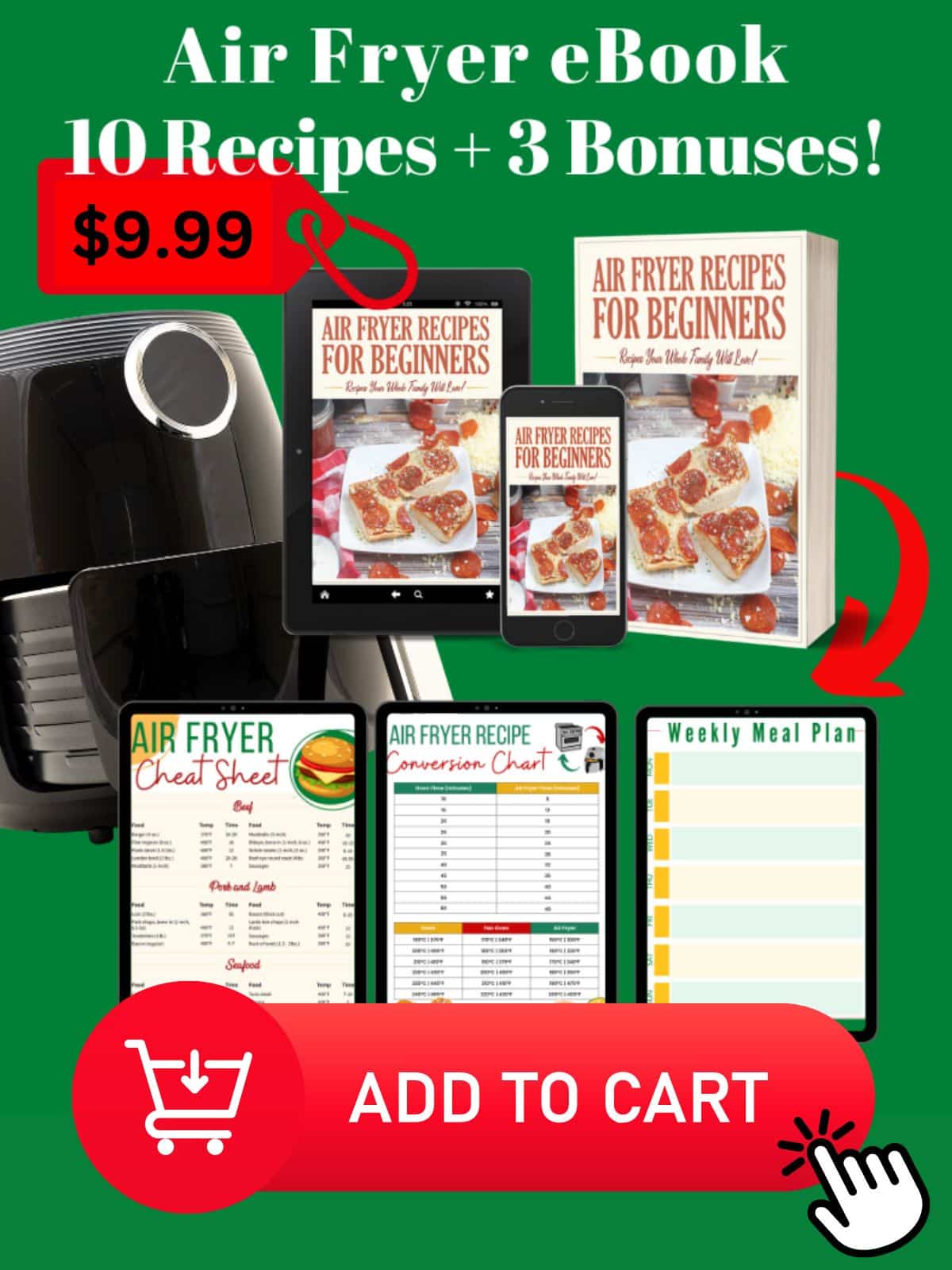 Air Fryer Roasted Vegetables
Don't forget to add vegetables to your delicious dinner recipe! Using an air fryer to "roast" vegetables is another option instead of using the oven.
Just like when you roast vegetables in the oven, you need to also lay them flat in the air fryer. Try not to pile them up on top of each other. Cook for 10 to 15 minutes making sure you shake the basket or tray at least once during the cooking process.
You can toss the veggies with a little bit of olive oil or spray them lightly with non-stick baking spray. The outcome of air-frying your vegetables is comparable to roasting, although the outside is a little crispier.
Can you put raw meat in Air Fryer?
As long as you are using the correct food handling techniques, place raw meat in the air fryer is completely safe.
Always remember to check the doneness of your meat with an instant read digital thermometer. And don't forget to flip the food over halfway through the cooking process.
Helpful Kitchen Tools
This post contains affiliate links. That means that if you make a purchase after clicking on a link I may earn a small commission at no extra cost to you. For more information, click here.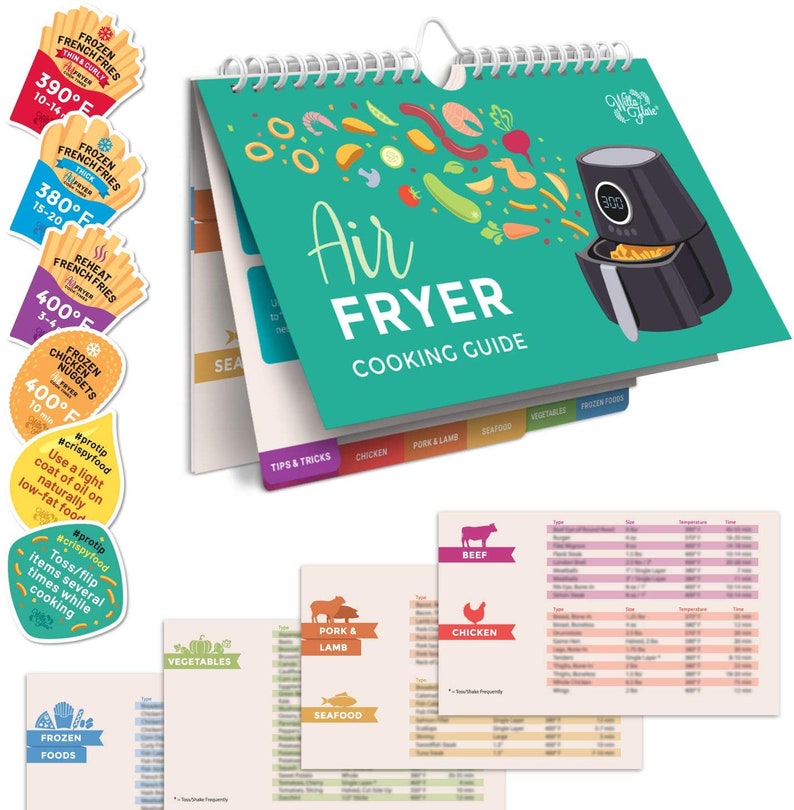 Air Fryer Cheat SheetMore Information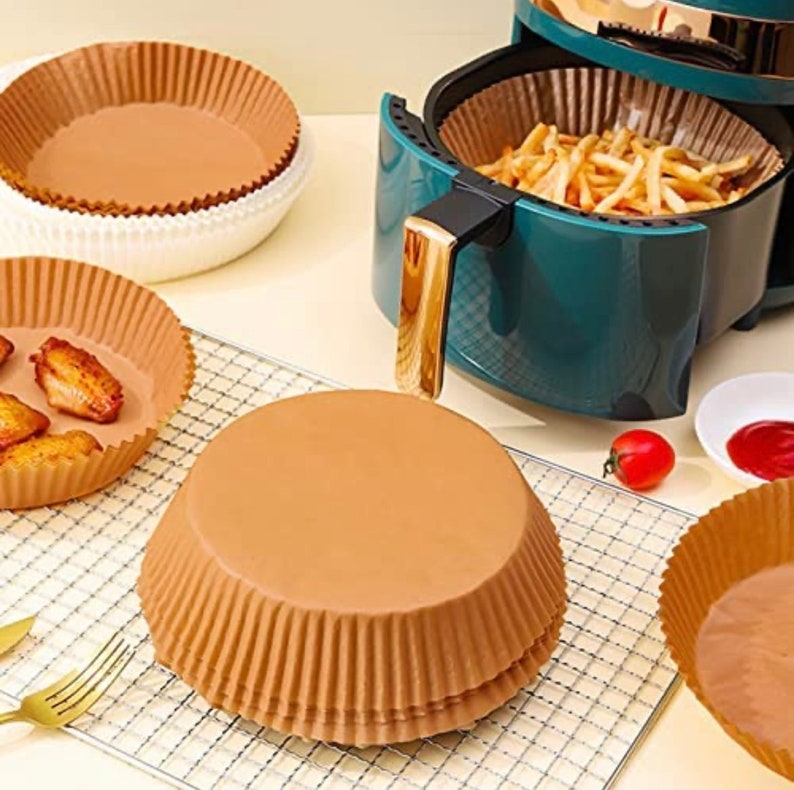 Air Fryer Parchment LinersMore Information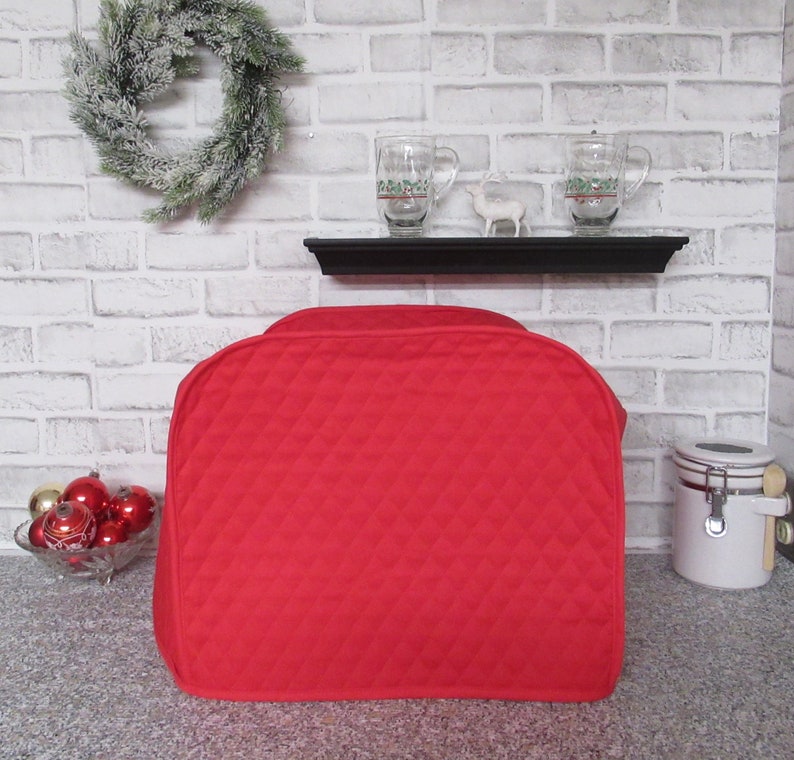 Air Fryer CoverMore Information
5 Quart Air FryerMore Information
Convection AirFryerMore Information
⭐Before You Begin! If you make this recipe, please leave a review and star rating. This helps my business thrive and continue providing FREE recipes.
Air Fryer Recipes for Dinner
This collection of air fryer recipes for dinner includes everything from chicken, beef, seafood and even of course a few side dishes to complete your weekly meal plans.