Well, did you all watch DALLAS?
We did and we were able to watch it earlier than most people
because this arrived in the mail yesterday for my daughter…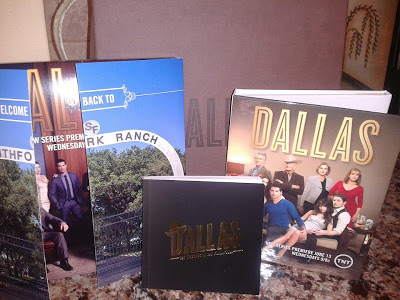 Yes, that's an advance copy of episodes one and two!
Olivia has a twitter account.
She is known as "The Troubled Italian" and has
quite a following…close to 20,000.
And she occasionally receives items to "tweet" about;
companies find her "influential."
That's usually what they say in the material they send her.
I was quite excited when she opened the package yesterday
and we got right to watching!
Last week I joined up with Foodie Friend Friday and
I wasn't able to post my usual
Something Yummy for My Colonel's Tummy.
Since I'm part of this new blogging group,
I hope to be able to use Thursday's to post a yummy treat
for all of us to share starting TODAY!
This is a repeat, but they're so good, they're worth a repeat!
Peanut Butter Roll Ups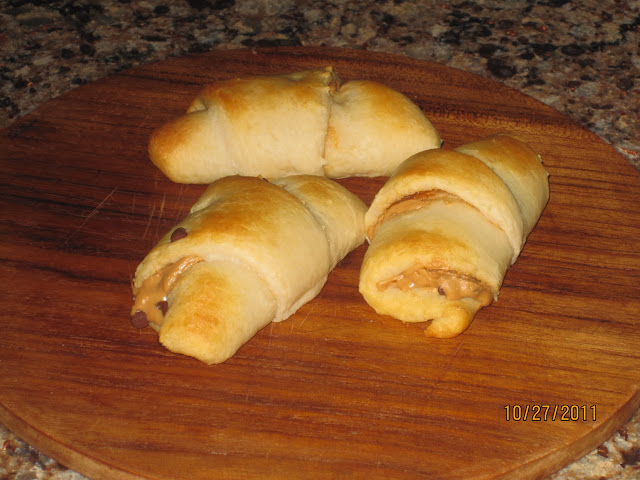 Ingredients:
One container crescent rolls
Peanut Butter
Chocolate Chips
(I used mini chocolate chips because I had them leftover
from another recipe)
Lay out the crescent rolls on a flat surface and spread
the peanut butter on top of each one…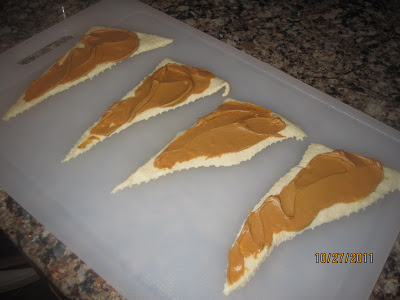 Then add your chocolate chips…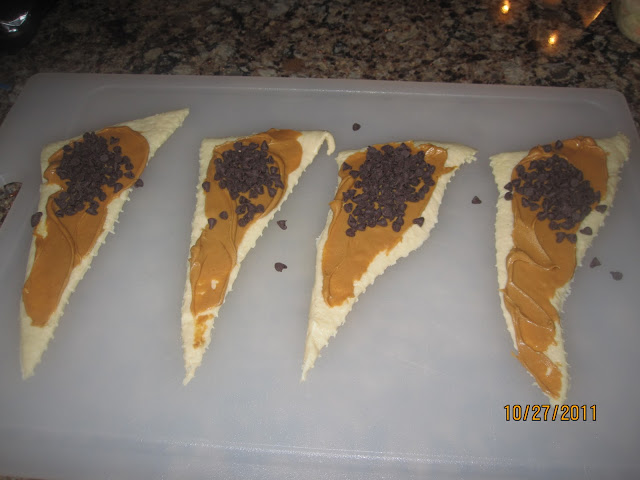 Starting at the biggest end, roll the crescents up and
place on a baking sheet…
Bake at 375 until they are golden brown…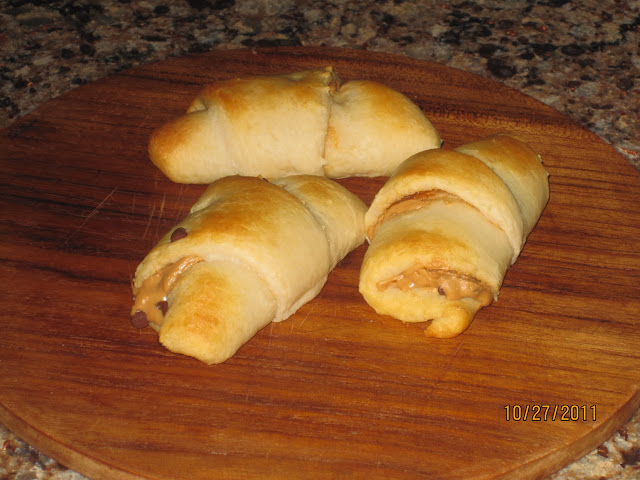 Can't you just taste the DELICIOUSNESS…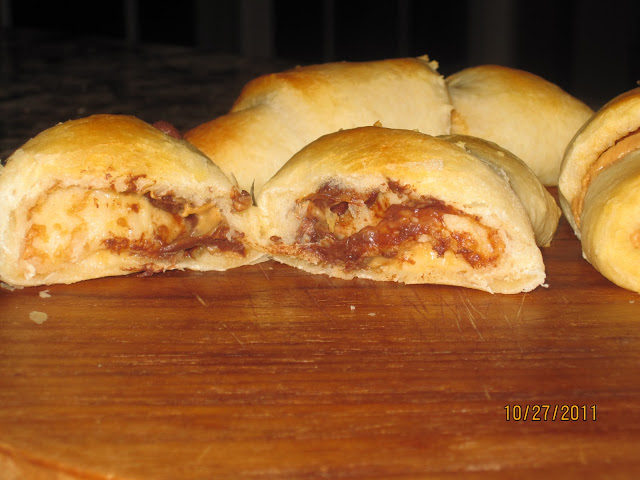 Feel free to add a glass of milk!
You could also just cut up a Reese's Peanut Butter Cup
and place it in the middle of the crescent roll.
On the menu at our house tonight:
Baked potatoes
Green beans
Enjoy your day!