My Colonel LOVES Reese's Peanut Butter Cups. When he was stationed in Afghanistan last year he always requested them in the monthly boxes I would send to him.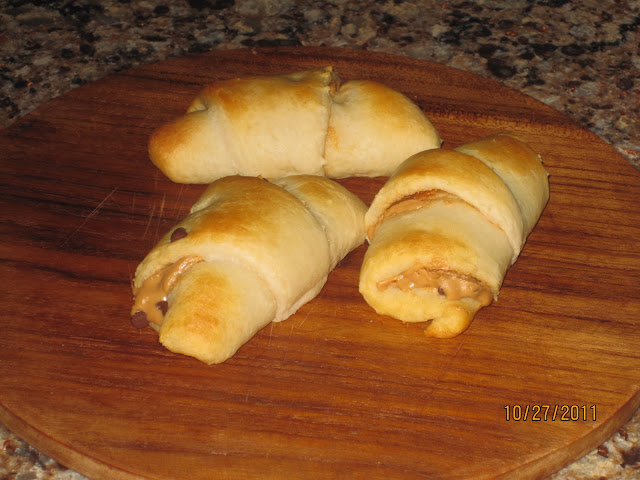 Peanut Butter Crescent Rolls
I love using crescent rolls for quite a few different recipes here on the site. As a matter of fact, I always try to have a few containers on hand in my refrigerator to use for treats, snacks or even a quick appetizer.
How to Make Peanut Butter Crescent Rolls
Ingredients:
One container crescent rolls
Peanut Butter
Mini Chocolate Chips
To being with, lay out the crescent rolls on a flat surface and spread the peanut butter on top of each one.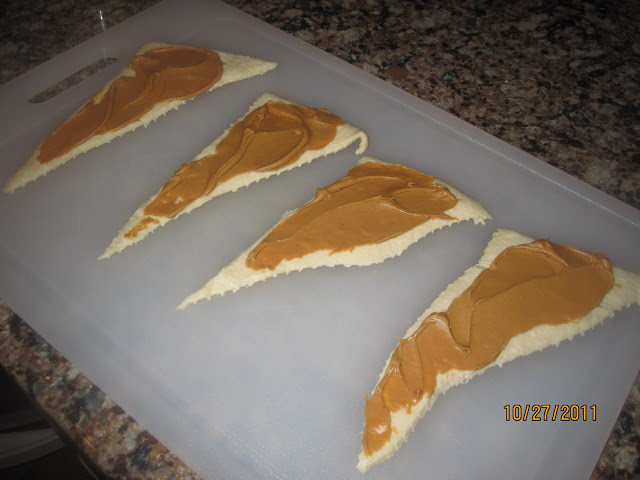 Then add your chocolate chips.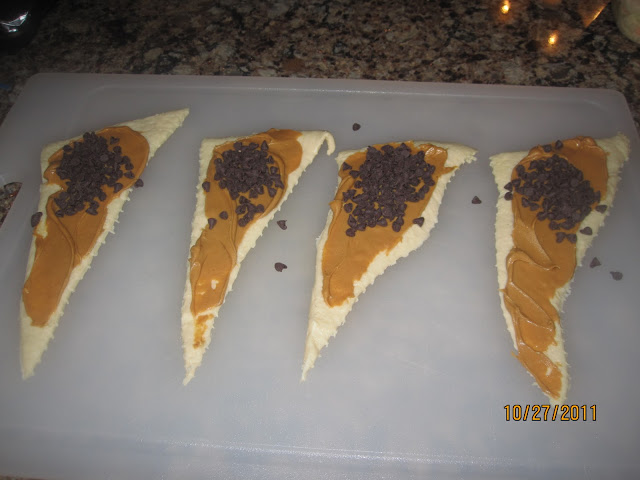 Starting at the biggest end, roll the crescents up and place on a baking sheet.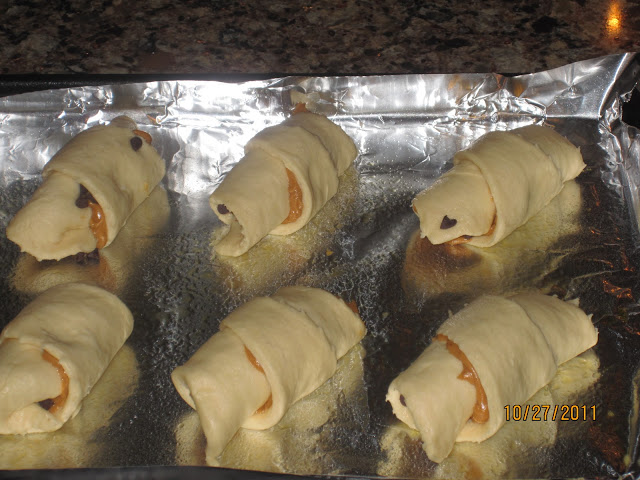 Bake at 375 until they are golden brown.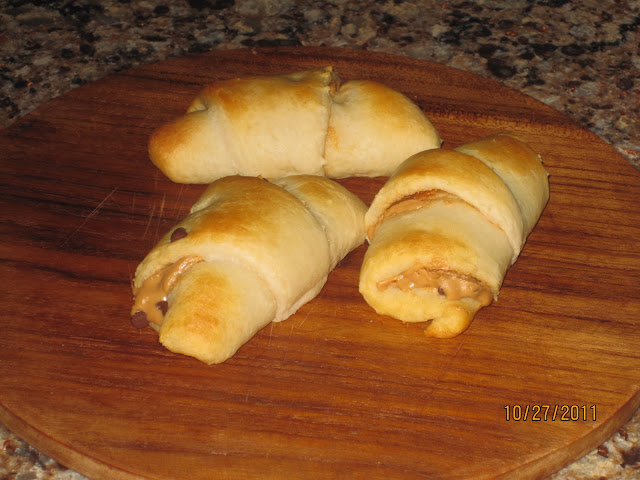 Can't you just taste the DELICIOUSNESS.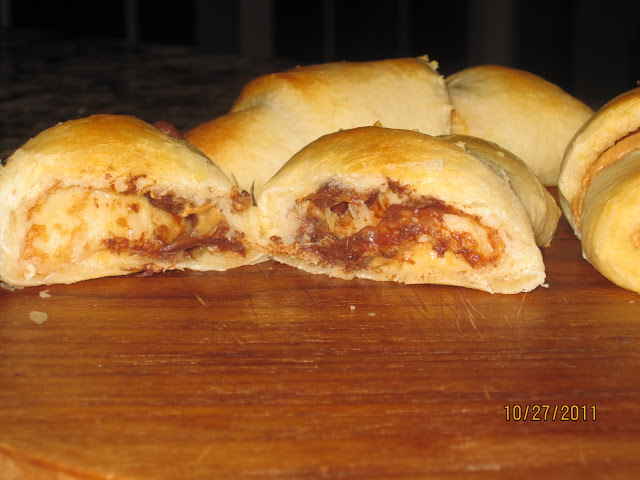 !
Tips for Making Peanut Butter Crescent Rolls:
You could also just cut up a Reese's Peanut Butter Cup and place it in the middle of the crescent roll.
I think spreading Nutella Hazelnut Spread would also be delicious in this recipe.
More Recipes using Crescent Rolls: