4th of July Food Traditions - all the recipes you need to create the best patriotic celebration for your family and friends. Featured here in this post are 4th of July foods served for Independence Day.
From appetizers, burgers all the way to a sweet ending and I'm including a FREE printable menu that you can edit to use to display on your buffet table. Grab a sparkler and get ready to shine because you are about to create the best summer holiday menu ever!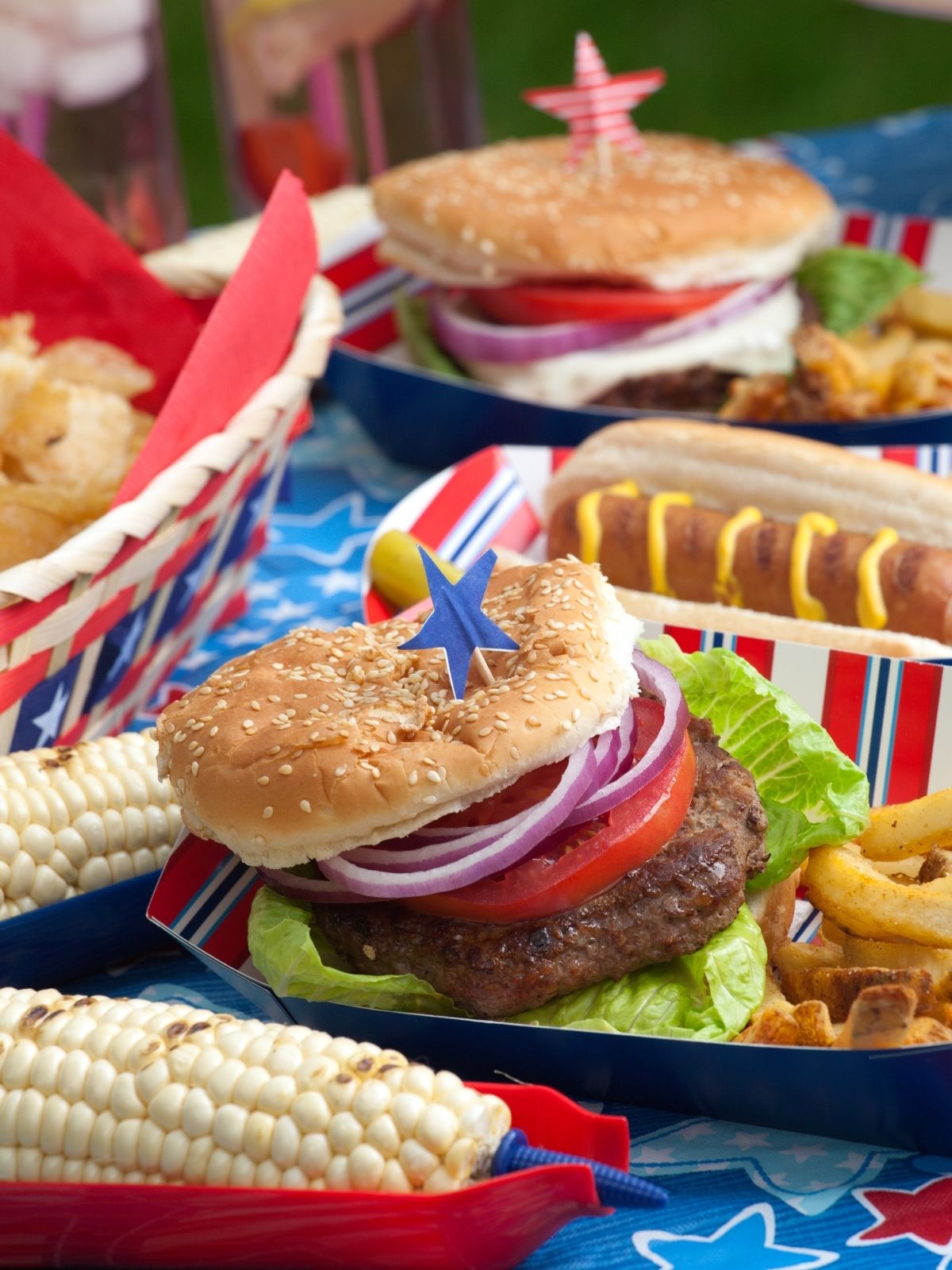 I'm sure you know this, but according to Spoon University, about "74 million Americans will plan to barbecue for this holiday." That's a lot of people hanging out in the backyard waiting to eat! And 87 percent of American own outdoor grills.
What is a Traditional 4th of July Meal?
So let's talk about 4th of July Food Traditions. The most popular foods served over the 4th of July weekend include, hamburgers, hot dogs, corn on the cob, baked beans, potato salad, mac and cheese, watermelon, apple pie and ice cream.
If you are going to serve hamburgers, make sure you read my post on How to Grill the Best Burger Ever. Plenty of great advice so everyone will have a hamburger they love and that's not dried out.
A fun dessert to make at the end of a long day of celebrating our country's heritage are 4th of July Cupcakes all decked out in red, white and blue! Make sure you grab the free cupcake toppers and wrappers by clicking the link HERE!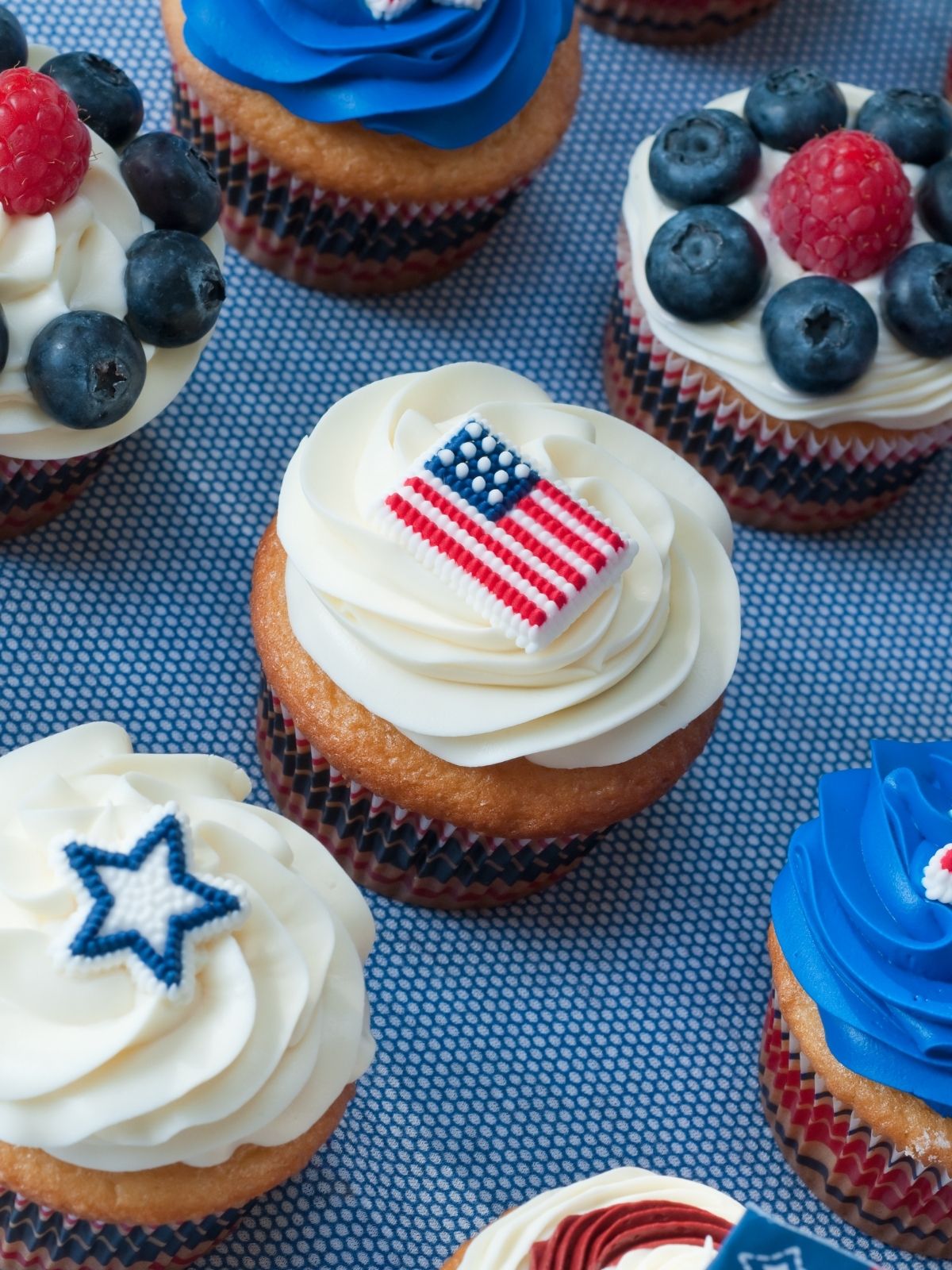 Red, White and Blue Desserts
Becoming very popular for dessert is to create some sort of red, white and blue dessert. That can be either cake, pie or cupcakes that resemble the colors of our flag. You can try Flag Fruit Sugar Cookie Pizza which starts out with a crust made from store-bought sugar cookie dough.
Another fun dessert to add to your menu is Red Velvet Patriotic Cake. This recipe starts out with a cake mix and plenty of fruit to make it festive.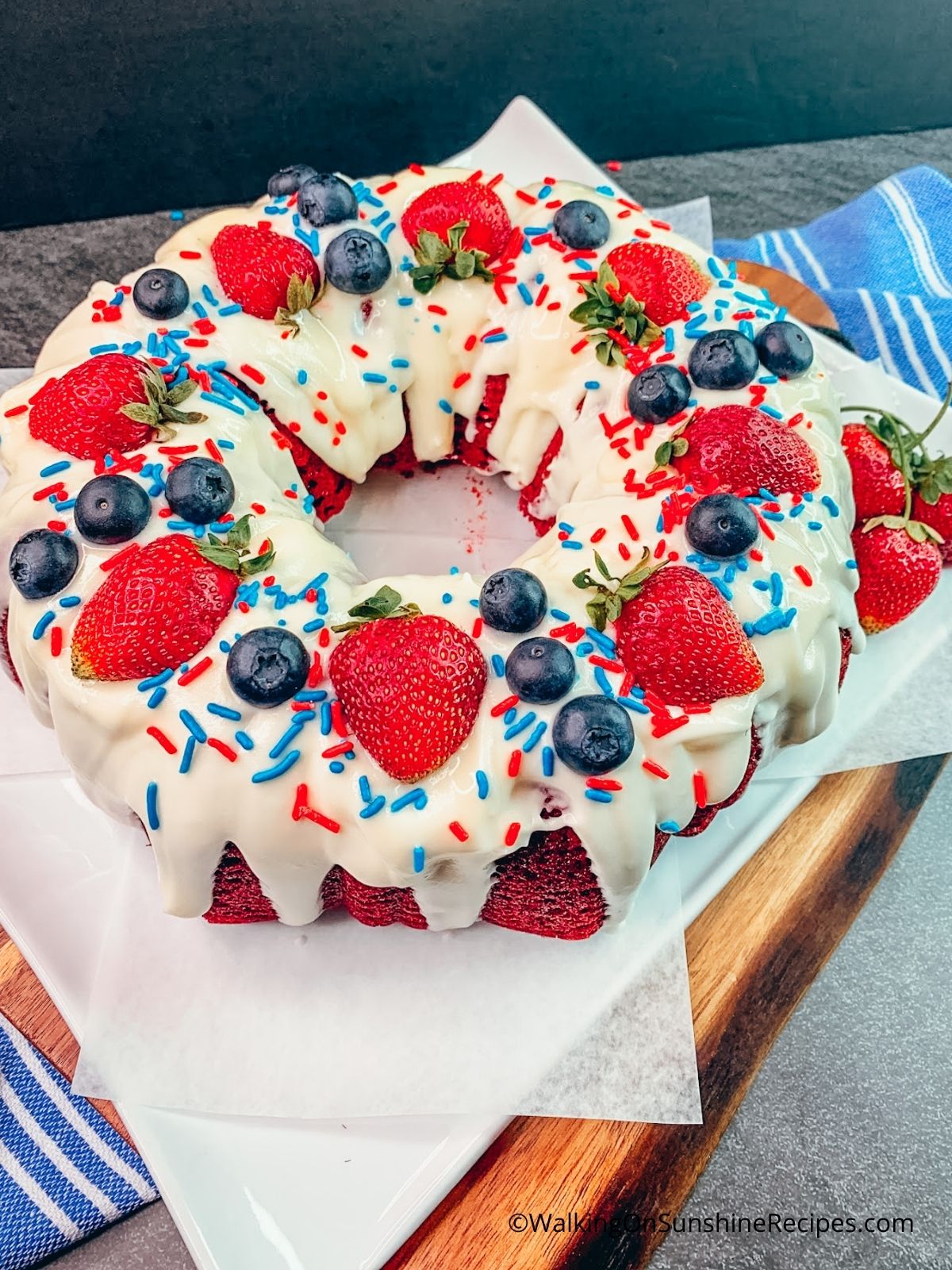 As American as Apple Pie
And while some people associate pie with our Thanksgiving holiday, many people still love to serve apple pie or summer fruit pies such as strawberry, peach and even blueberry pie for this holiday as well.
Don't forget ice cream! One of the most popular summertime desserts or treats is ice cream. Ice cream became popular during World War II. Each branch of the military served the troops ice cream as a way to boost morale.
According to the International Dairy Foods Association, "America celebrated its victory with ice cream. Americans consumed over 20 quarts of ice cream per person in 1946."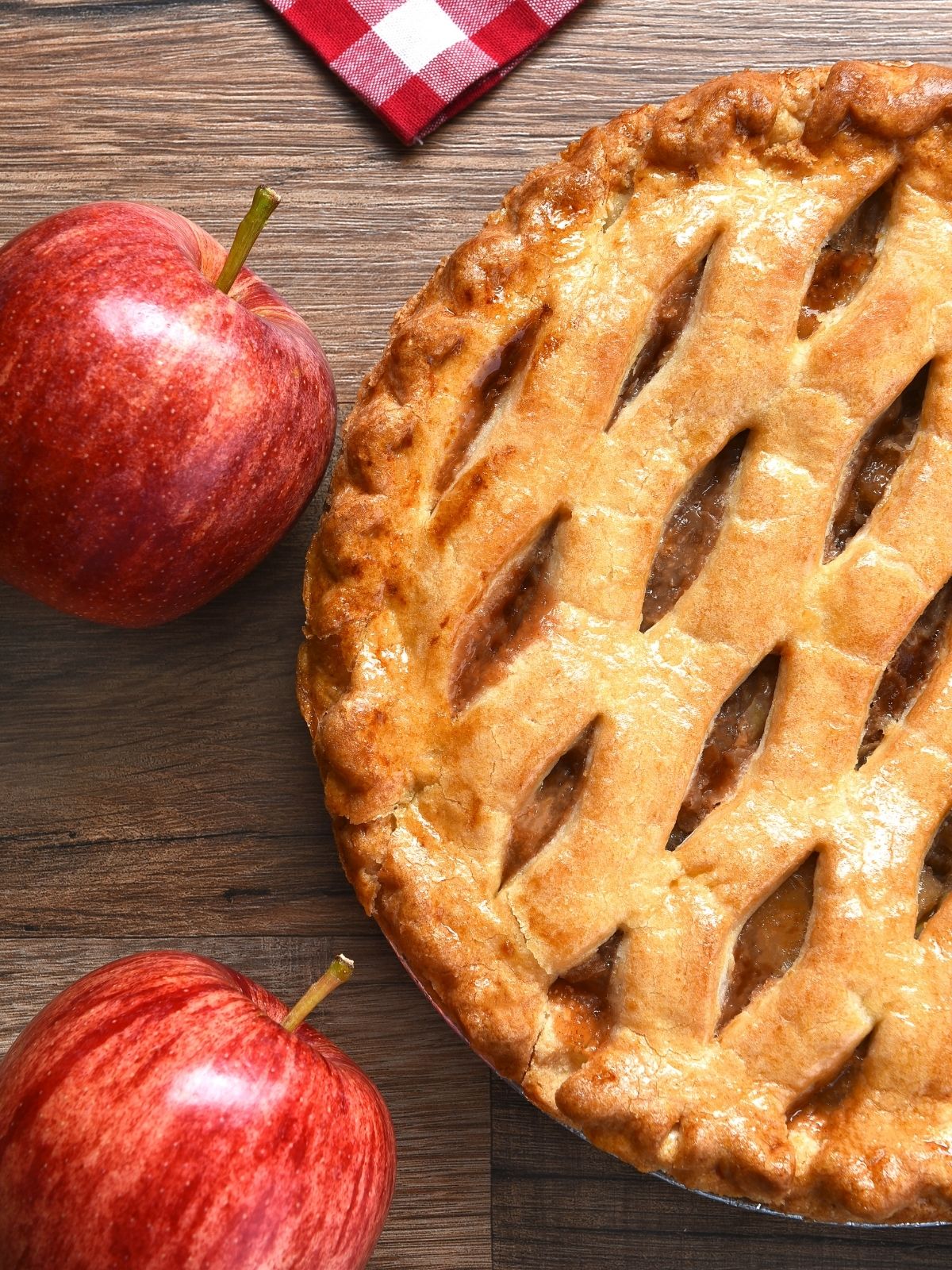 What do I need for 4th of July picnic?
This post contains affiliate links. As an Amazon Associate, I earn from qualifying purchases. For more information, click here.
Typically, anything you would use to host and serve a backyard picnic or barbecue would be used to host a 4th of July celebration. However, you might want to include a few extra touches of red, white and blue.
Whether that's purchasing red plates or fun patriotic flag themed plates and napkins. If you don't want to use paper plates, maybe invest in white every day dishes. Then add fun colorful flag napkins, Red Solo Cups and you're on your way to a great day.
More Information
More Information
More Information
More Information
More Information
Grab this FREE Printable Traditional 4th of July Menu to print out and display as people are arriving to your barbecue. You can either use the one I've created or you can print out a blank one and write in your menu selections.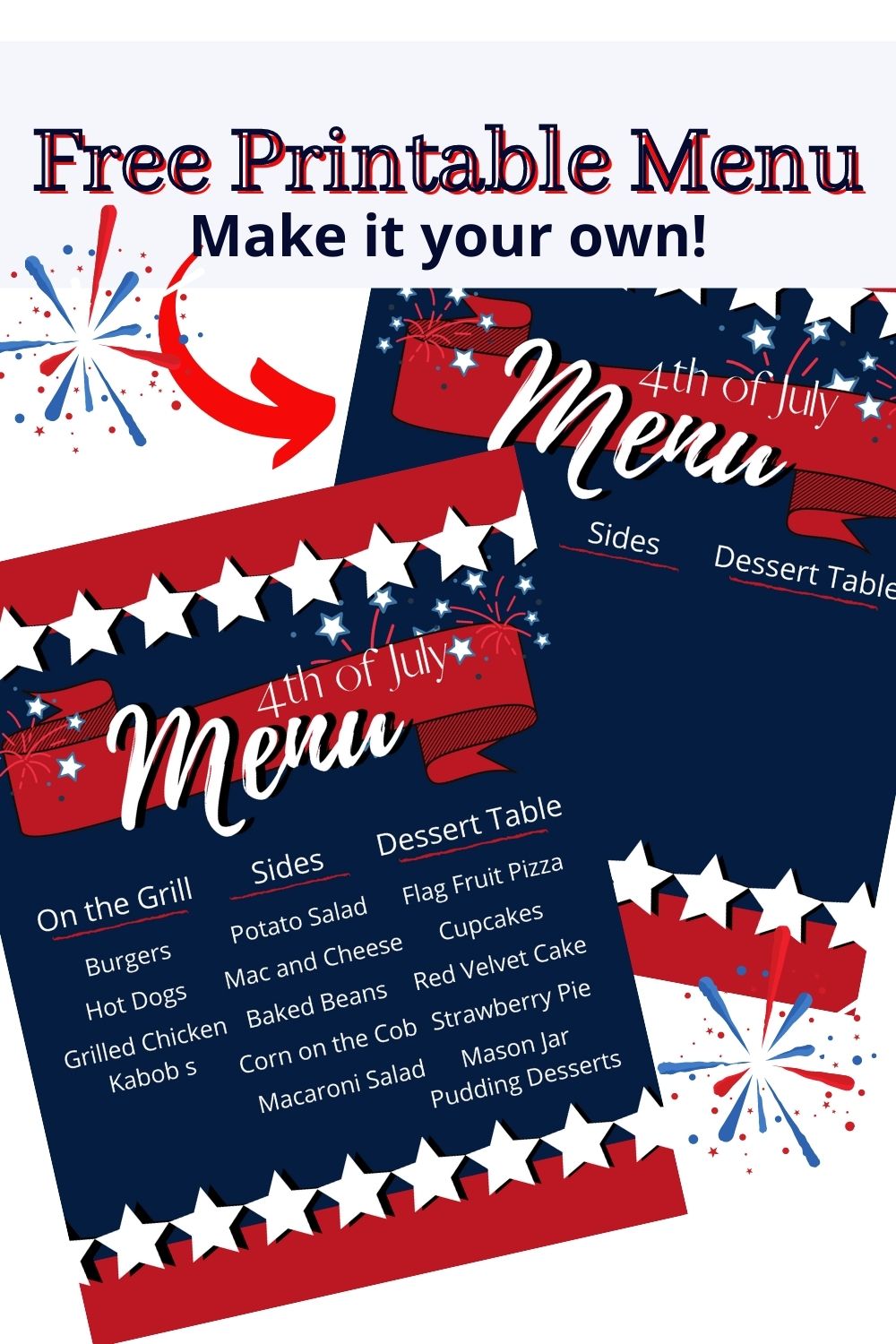 4th of July Food Traditions
4th of July Food Traditions - delicious recipes needed for the best patriotic celebration for your family and friends. FREE Printable Menu to use on your buffet table.