Dump Cake Recipes are probably one of the most easiest desserts you'll ever make!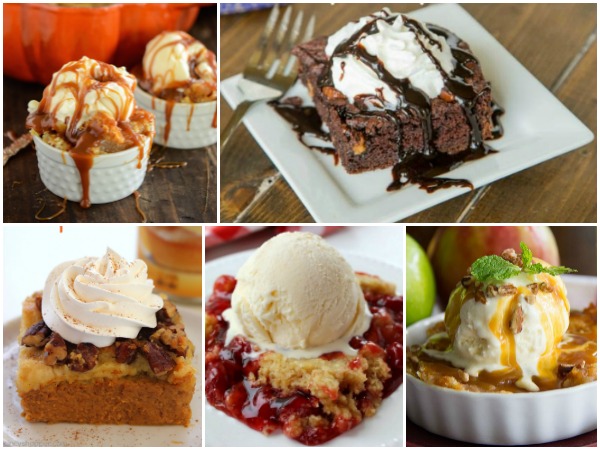 Every now and then we need a quick and easy dessert recipe.
Today I'm sharing with you a collection of 12 easy dump cake recipes and they all taste amazing! Have you ever tried a dump cake recipe? They're very easy to make.You just take a cake mix and add a few other ingredients and literally dump the ingredients for the cake into a baking dish and after it's cooked, you have a delicious and easy dessert recipe for your family!
I think our family's favorite dump cake recipe is for the Peach Crunch Cake. It's an old recipe from my blog that I share below. I've made it numerous times for different occasions and it's always delicious and always gone by the end of the night.
Try it or any of these other delicious recipes and let me know what you think.
Easy Dump Cake Recipes