Summer is fast approaching! Here's a thought...what if you don't have access to an outdoor grill? Or, what if you don't like grilling? Today I'm sharing with you what I like to call, No Grill 4th of July Recipes.
These are all 4th of July Foods and recipes that will help you impress family and friends without standing over a hot, smoky grill.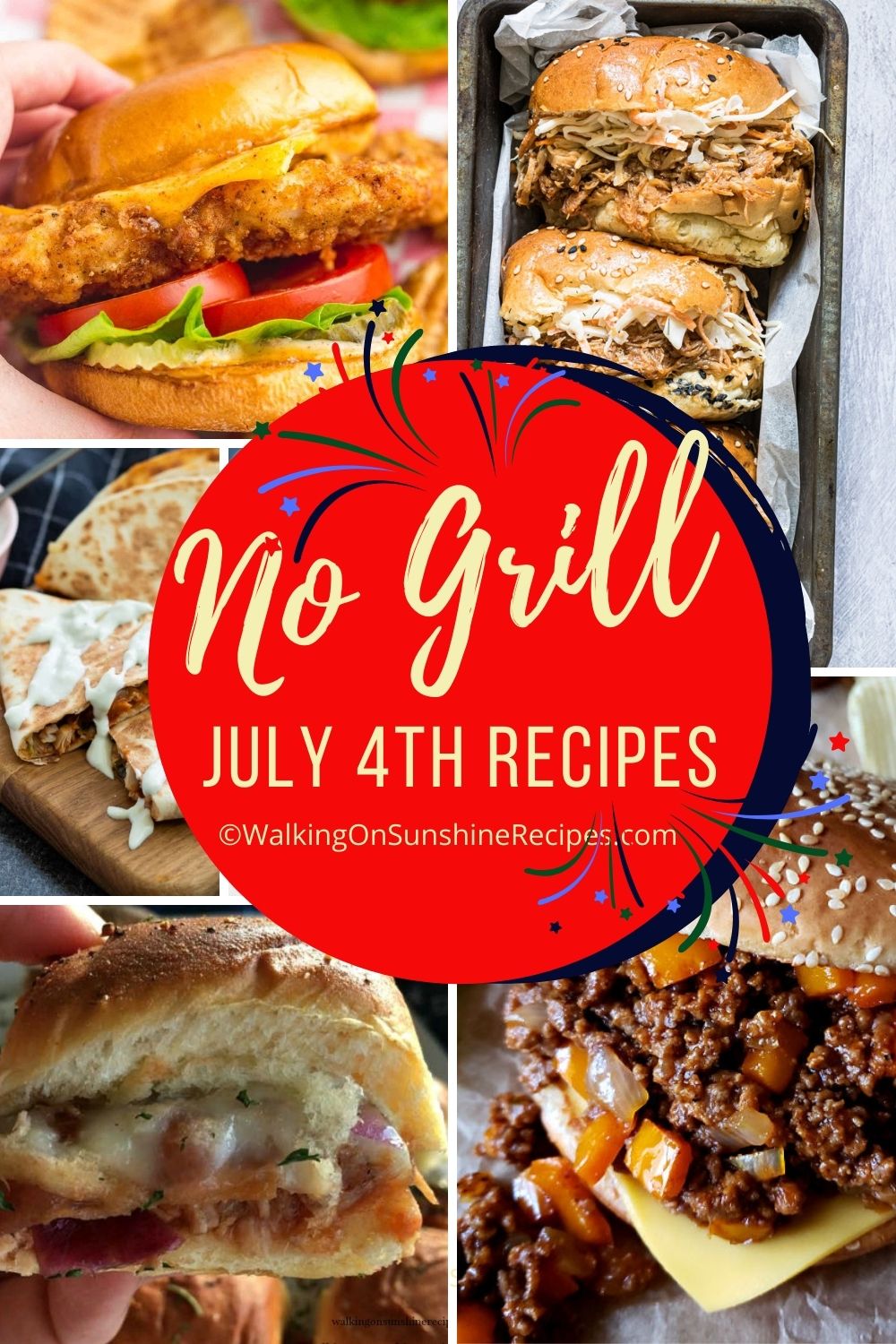 Sometimes having access to a grill is difficult; especially if you live in an apartment building in the middle of a city.
And while grilling food is part of summer; cooking burgers and hot dogs while standing outside on a very hot day, over a hot grill is not something I enjoy doing.
You can still enjoy traditional 4th of July foods with this list of No Grill 4th of July Recipes I'm sharing with you today. You can even serve your guests s'mores without an open fire pit by using my Air Fryer S'mores recipe!
If you want to include a few diet-friendly recipes, check out my 4th of July Healthy Food Ideas and recipes. Or if you need help getting the whole meal planned, make sure you read my July 4th Menu Ideas.
A fun dessert to make at the end of a long day of celebrating our country's heritage are 4th of July Cupcakes all decked out in red, white and blue! Make sure you grab the free cupcake toppers and wrappers above.
What can I use if I don't have a grill?
I love using my cast-iron grill pan. It has ridges, so any meat cooked always has those nice grill lines associated with outdoor grilling.
You could also use your oven's broiler. Leave the oven door slightly ajar so you can check the food to make sure it doesn't burn. Most steaks or burgers will cook fast; usually within 10 to 12 minutes.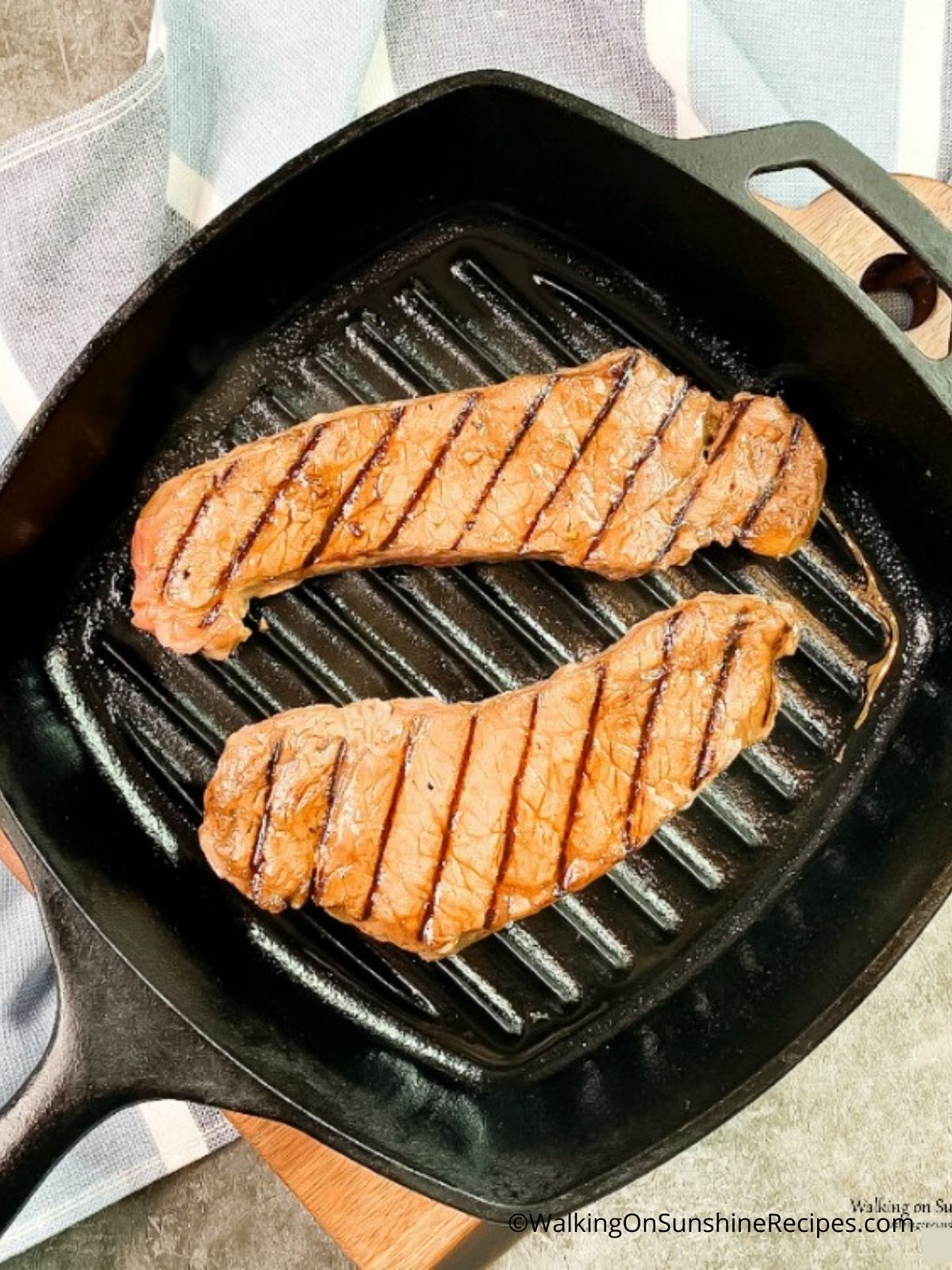 Helpful Kitchen Tools
If you do find yourself cooking indoors this summer, make sure you have the proper kitchen tools and equipment to get the best results. Here are a few of my favorites:
Pre-Seasoned Cast Iron Reversible Grill/Griddle WithMore Information
Cast Iron Square Grill PanMore Information
Enameled Cast Iron Square SkilletMore Information
Silicone TongsMore Information
Silicone Pot Holder Trivet MatsMore Information
Oven Mitts and Pot HoldersMore Information
Looking for Easy Desserts to Serve?
Tried any of these recipes? Let me know in the comments!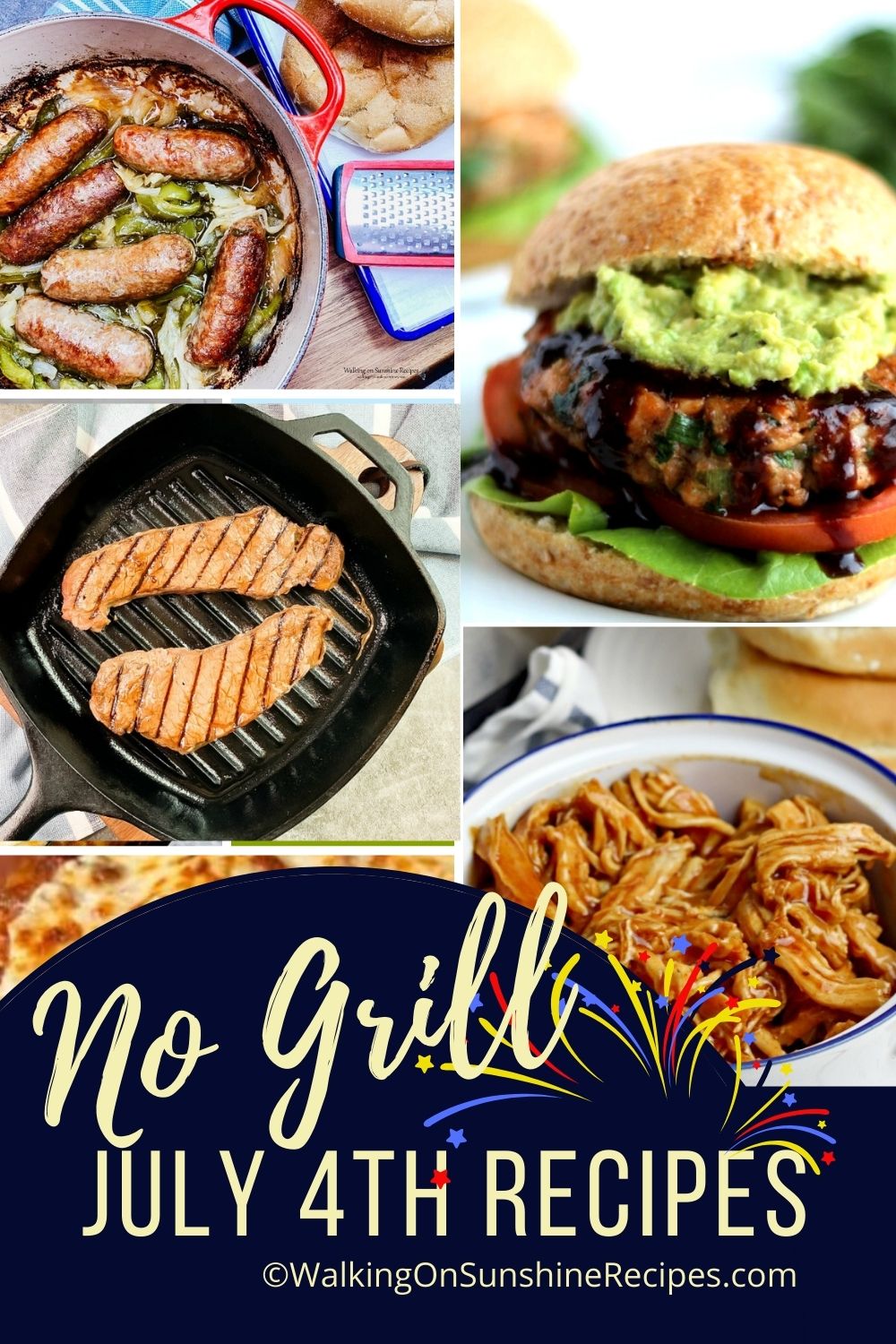 More Information
More Information
More Information
More Information
No Grill 4th of July Recipes