Staying within your budget while figuring out what to feed your family every night doesn't have to be difficult. Today I'm sharing with you one of my Weekly Meal Plans on a Budget to help us get dinner on the table without going broke.
There are Weekly Meal Plans with printable menus available for you to customize for your family's dinner. You can use these budget-friendly recipes to help inspire you this week.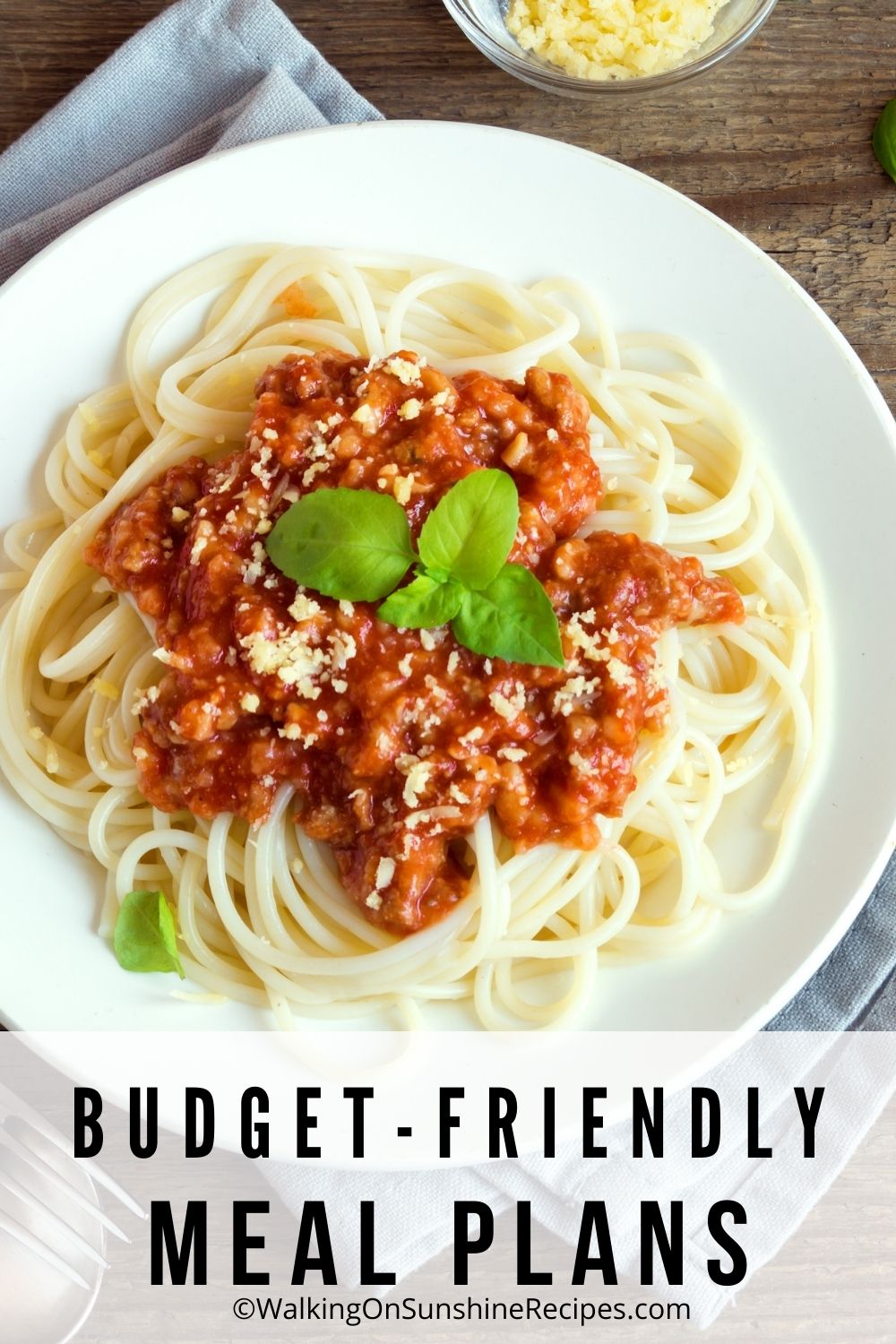 Staying on budget while planning out meals for your family can be hard some weeks. Especially when you're waiting for payday to arrive. Today I'm sharing with you one of my great weekly meal plans on a budget.
Tips for Budget Friendly Meals
Try to use what you have on hand in your pantry to put together a meal. Items like beans, rice, pasta and flour tortillas are all cheap pantry ingredients that can be the start of a great meal.
Avoid waste and use leftovers for another meal during the week. For example, use the leftovers from a whole roasted chicken to make chicken enchiladas or chicken soup.
Use the slow cooker for tougher pieces of meat that are also less expensive. Don't purchase stew meat already cut and cubed in the grocery store. That can be expensive. Instead buy a a chuck roast and cut it up for stew and soup at home.
Don't be afraid to serve hot dogs or even frozen pizza to your family for dinner. As long as it's not every night, it's fine. And always serve a vegetable or even a salad alongside.
Have a breakfast night one day this week. Making a batch of homemade pancakes with canned peaches is always budget-friendly.
There are printable menus available to help inspire your meal planning this week as well as a few helpful tips for 10 Essentials Pantry Items and Freezer Meal Planning Tips.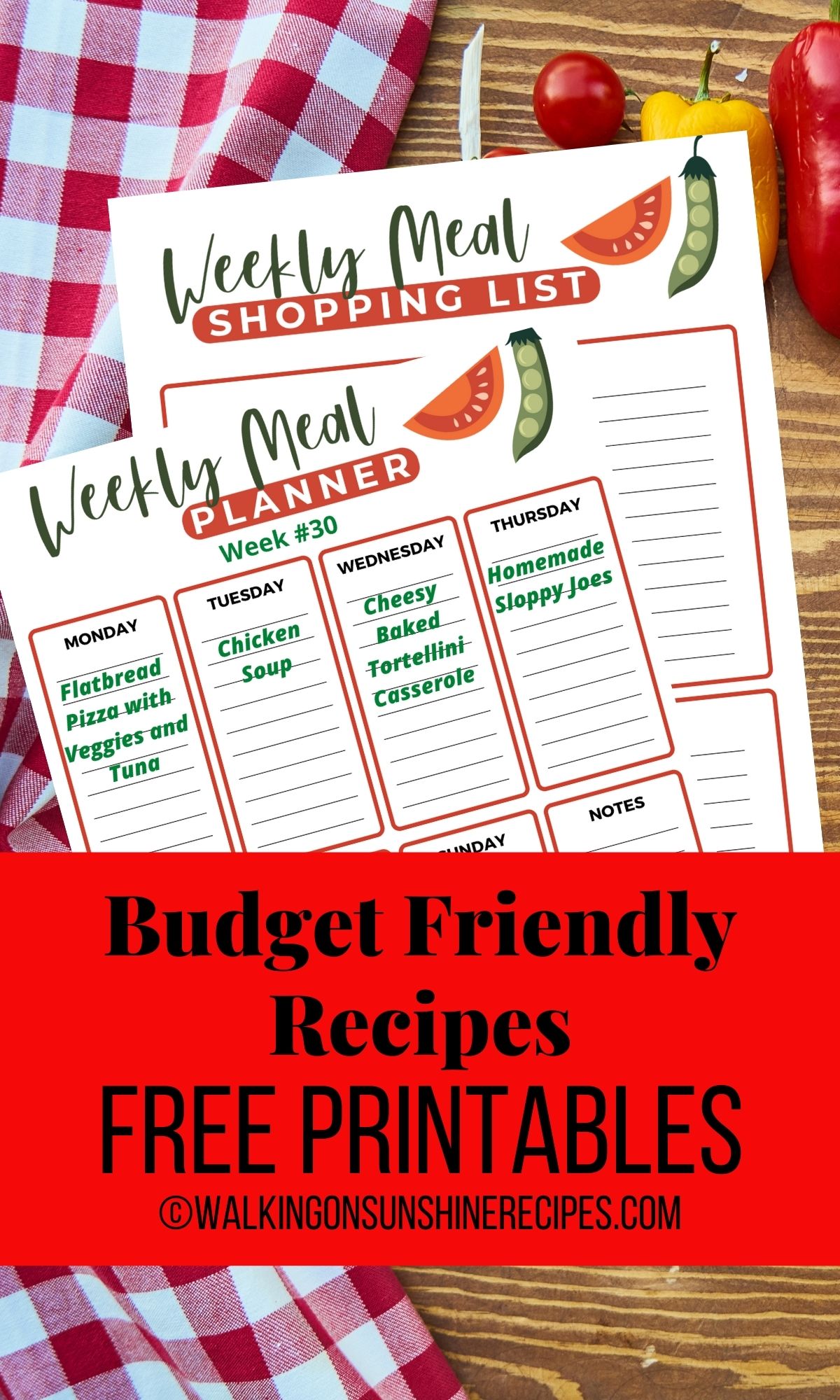 Weekly Meal Planner with Grocery List on a Budget
Make sure you check out previous Weekly Meal Planners or Family Favorite Chicken Recipes available. All of these have grocery lists to help you plan out your dinner ideas while following a budget. Here are a few of the popular meal plans:
There are quite a few printables to help you get dinner on the table for your family. The Weekly Meal Plan Printable, Pantry List Essentials, even the Keto Friendly Food Lists are all available once you sign up for my weekly newsletter, you'll be able to download and print them out.
If you're already a subscriber, check your email for this week's newsletter. I included the password to enter the WOS Printable Library. Or just leave me a comment below and I'll send the link directly to your email.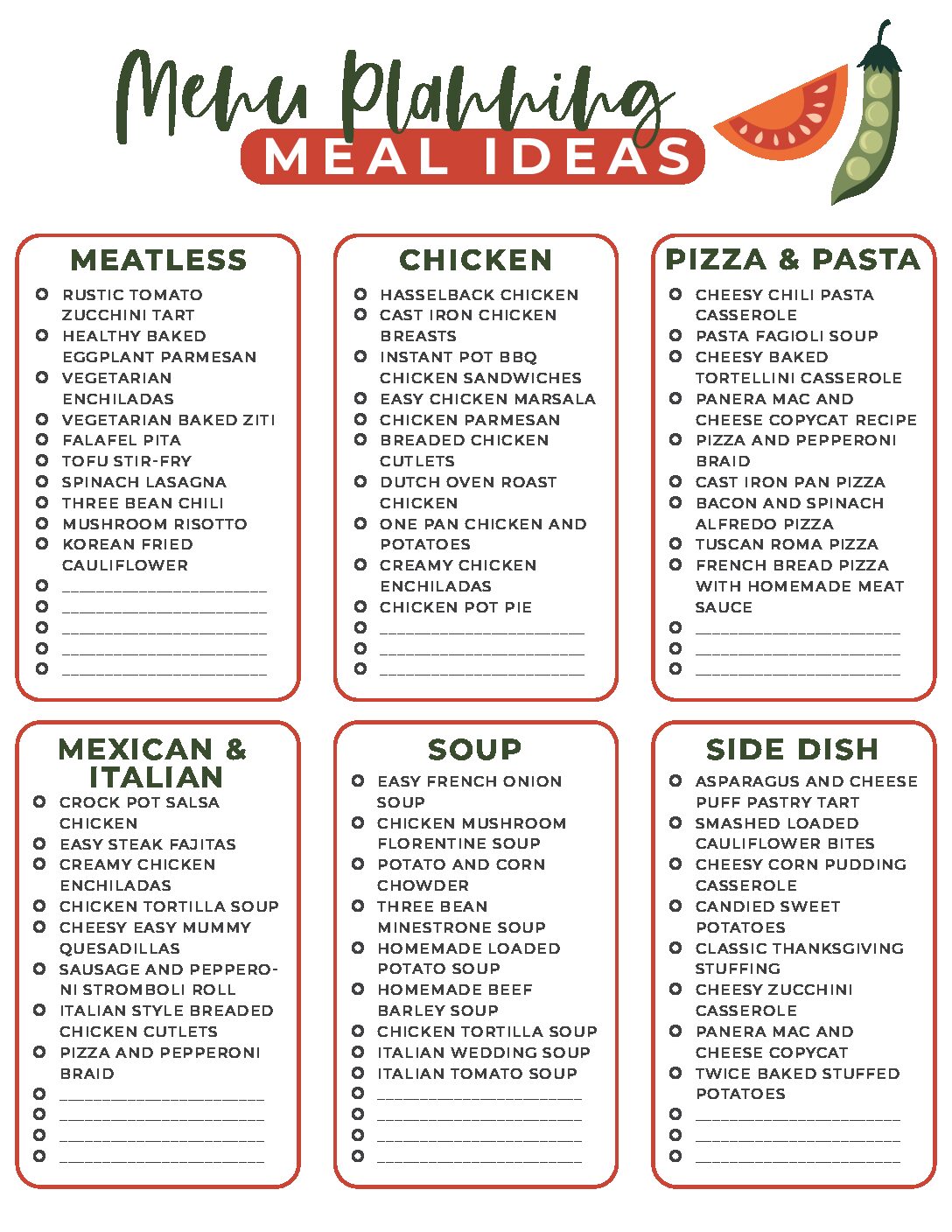 Dinner Planning Menu IdeasMore Information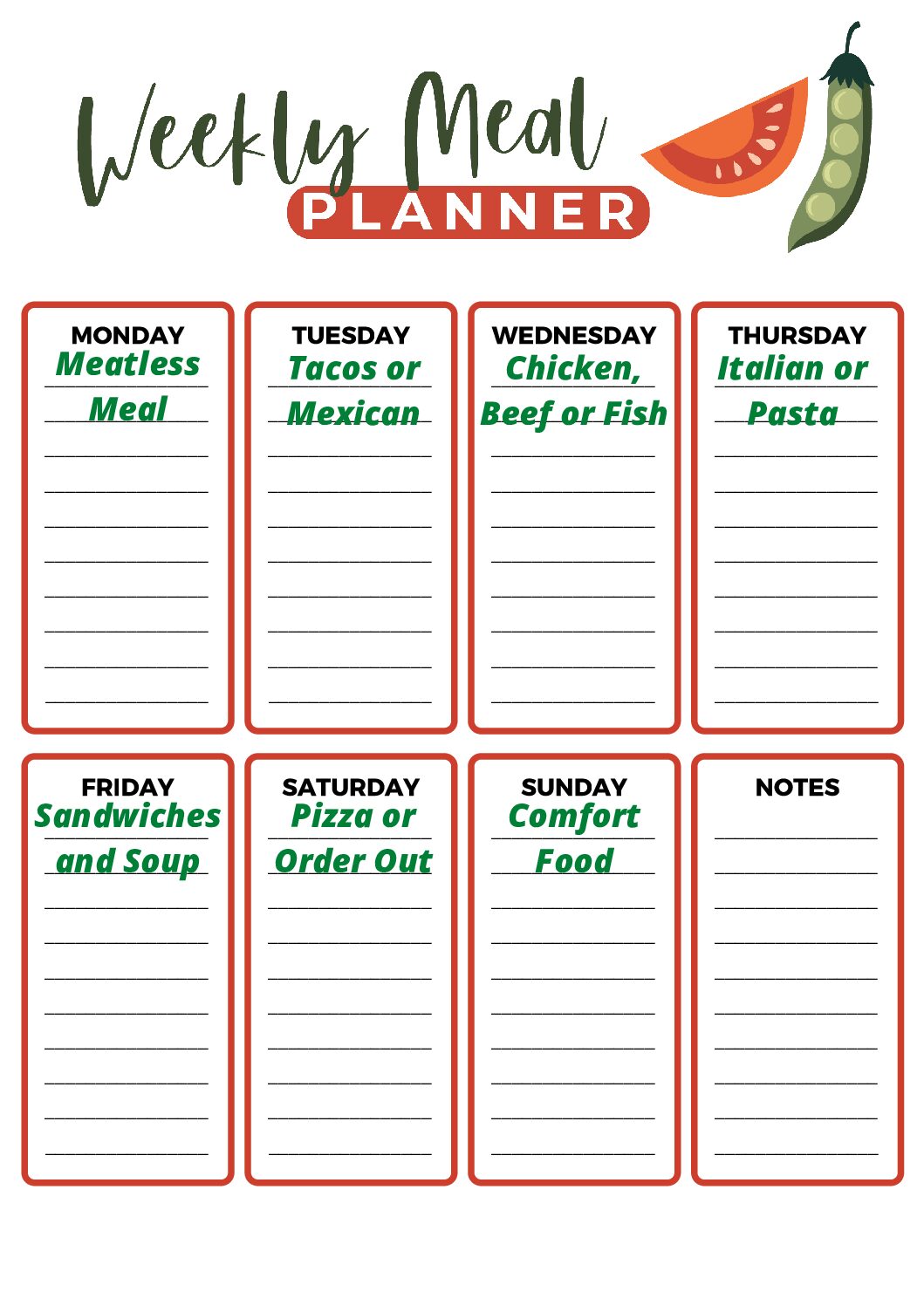 Weekly Meal Plan PrintableMore Information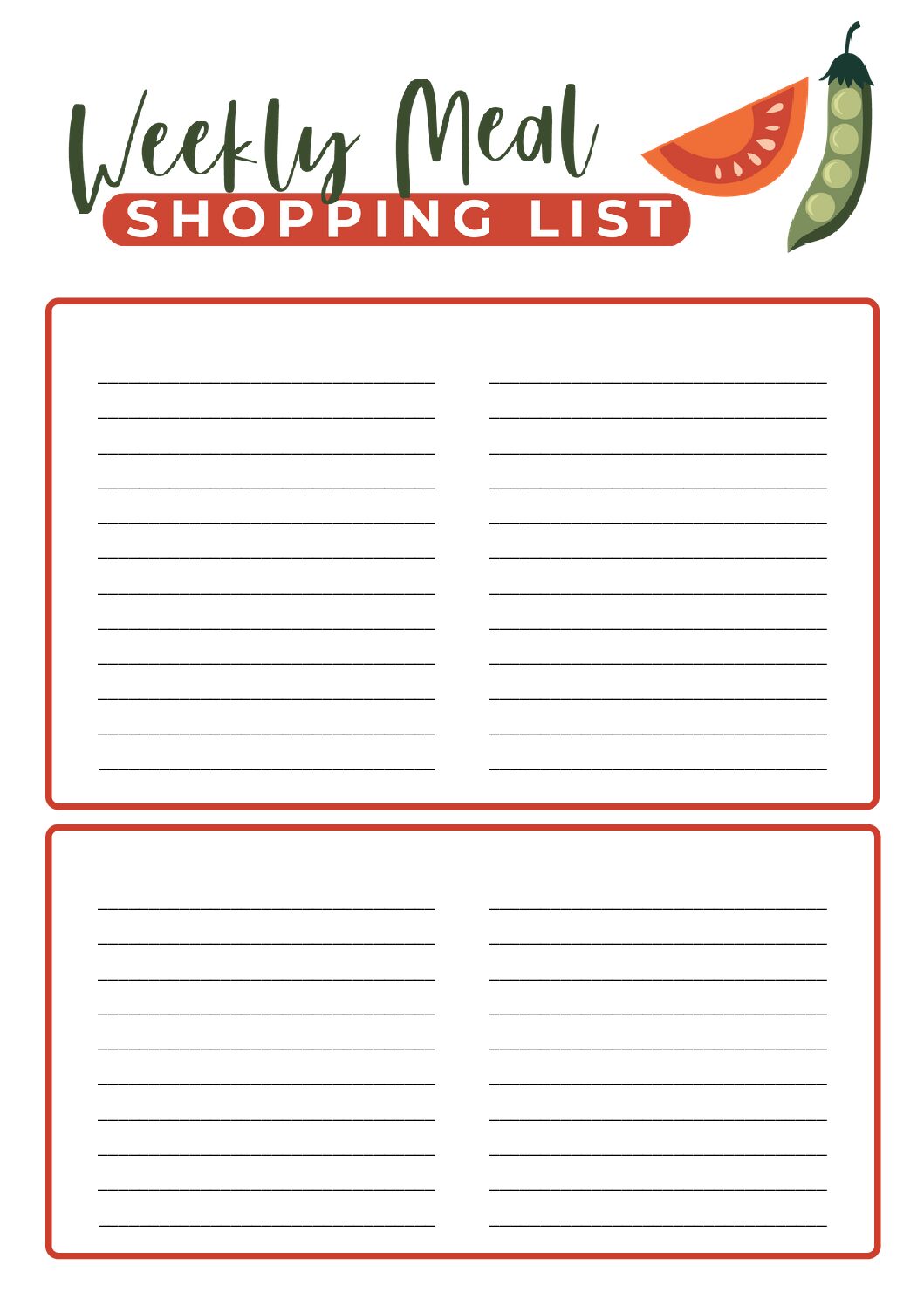 Shopping ListMore Information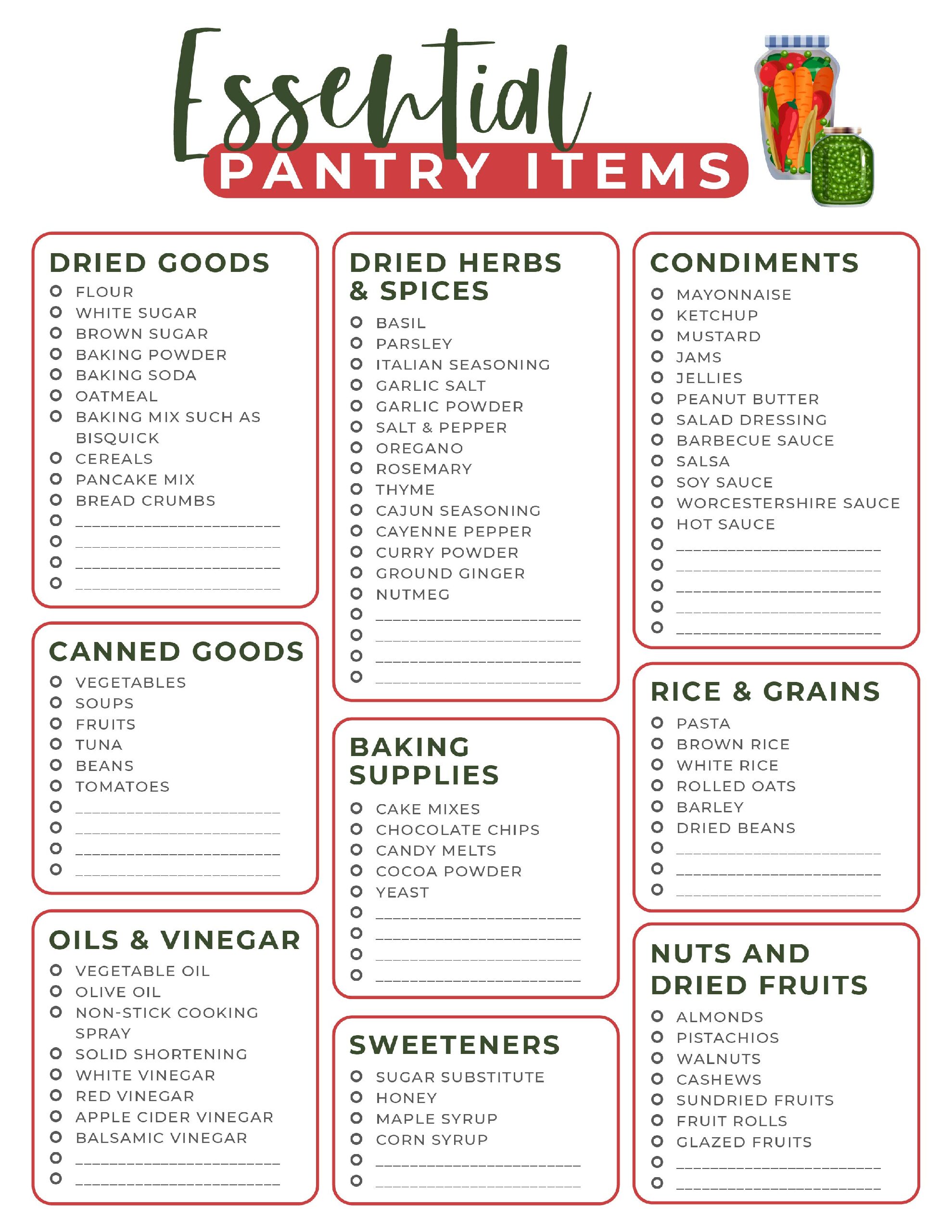 Pantry Essentials ListMore Information
Use WOS25 to save 25% off a subscription.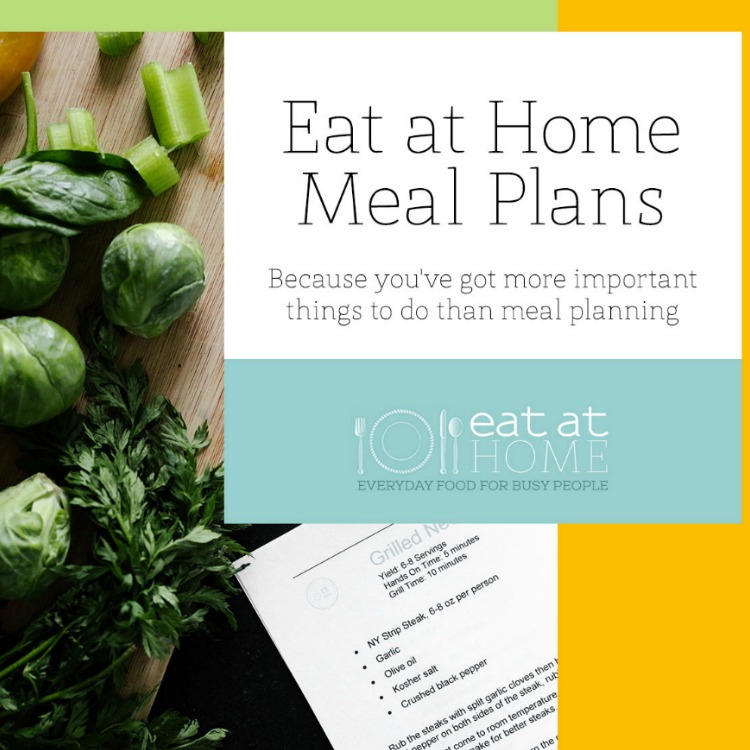 More Information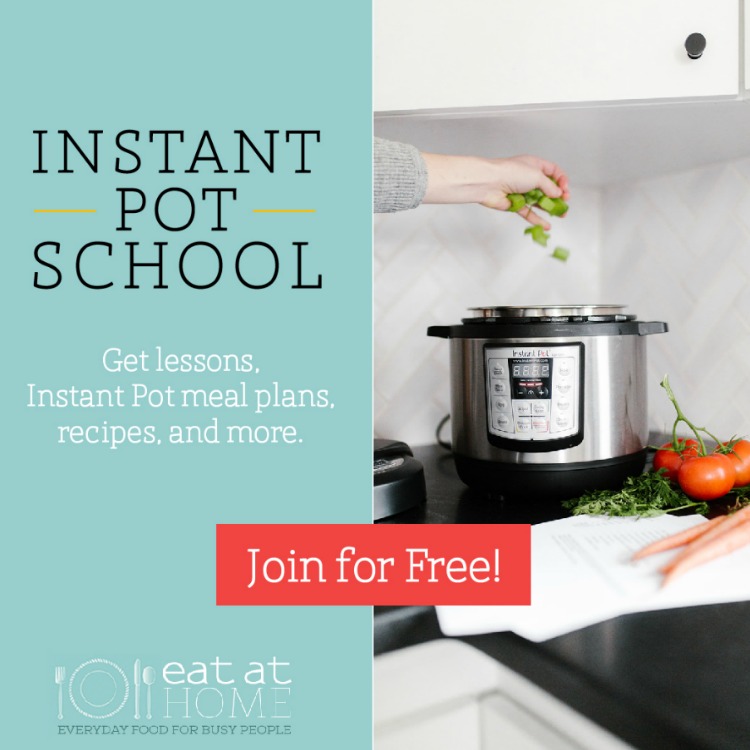 More Information
More Information
More Information
More Information
More Information
More Information
More Information
More Information
Weekly Meal Plans on a Budget - #30