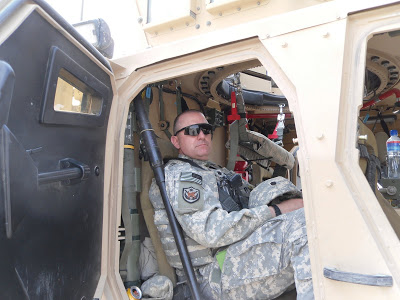 THE COLONEL!


"The vehicle I'm sitting in has a double acronym 
for a name.  
It's called an MRAP-ATV, or MATV.  
It stands for Mine Resistant Ambush Protected 
All Terrain Vehicle.  
It is essentially a small tank, and far tougher 

than any tank we fielded during 

the early and mid 20th century.  

 It is all engine and wheels.  

Very small cabin, very cramped, and very, very, safe.


 

 Please convey my thanks for all 

the wonderful comments."





So I guess he really does read my blog, huh?