I know I'm a week late in getting these posted, but here they are! 
The Colonel recently had a four day weekend. 
He worked on re-staining the front porch and the milk cans and the bench 
and changing the light fixtures.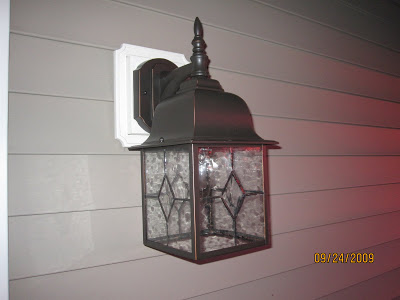 Right side of the porch steps…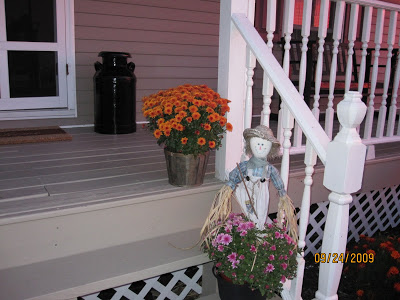 Newly painted bench…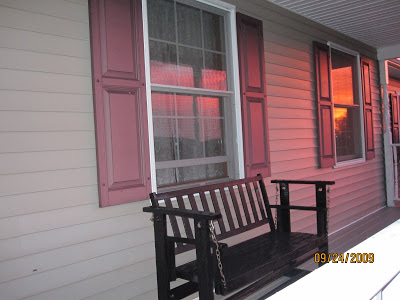 Newly painted milk cans.  
We've had these forever.  
They've been blue, cranberry and now black.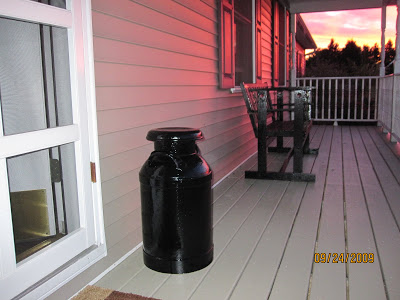 Left side of the porch steps…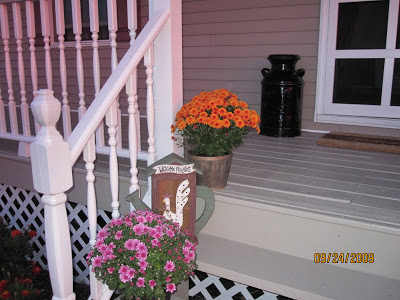 A beautiful sunrise.
This is what greets me most mornings…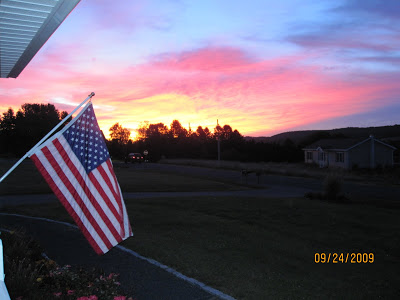 Enjoy your day!