Yes, we had SNOW on Saturday.
Yes, it was COLD.
The Colonel and I headed out early in the morning to do a little shopping.
Hey, I had a 20 percent off coupon for Kohls
and the Colonel needed pants for work.
But first we had to get Michael to the high school
for breakfast with his football team.
His team was scheduled to play at another school
about 30 minutes away at 1:30 in the afternoon.
Not to worry…
the snow wasn't suppose to start until after 3:00 and
not get heavy until much later.
WRONG!
This was around noon…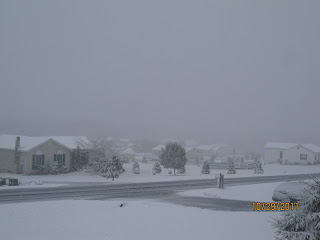 Our backyard…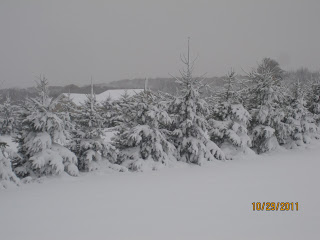 My scarecrow and pumpkin…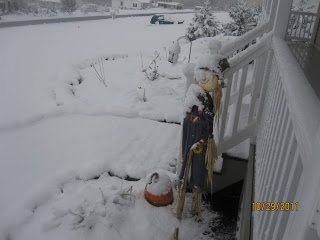 There's a lantern under all that snow…
So beautiful…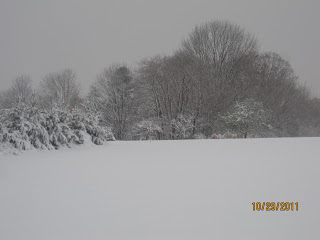 Scarecrow and pumpkins look a little out of place on the back porch…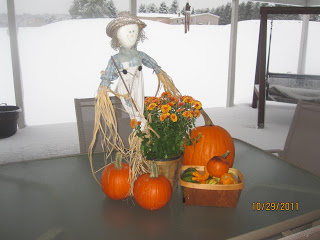 The Colonel left around 5:00 to pick up Michael from the high school…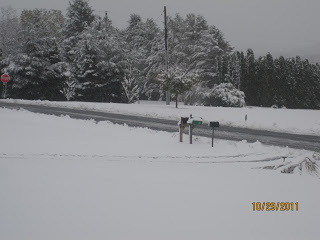 And we didn't think Michael had enough time out in the snow,
so he helped his dad shovel out the driveway when they came home…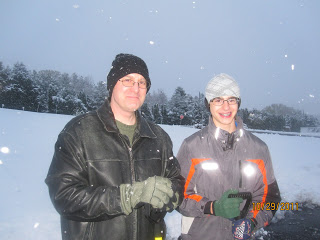 Making good progress…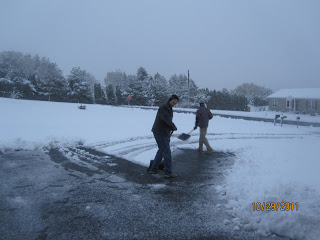 The snow does look pretty…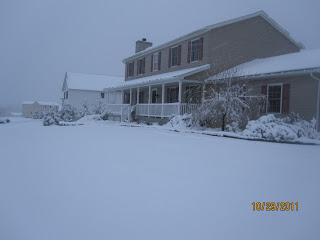 Don't be fooled by this picture…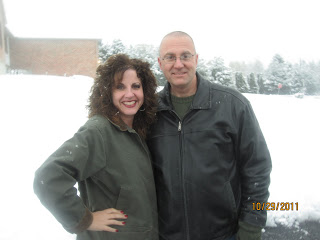 This is where I spent most of my Saturday,
NOT outside shoveling the snow
and DEFINITELY
NOT in the bleachers watching my son
play his first football game in a blizzard…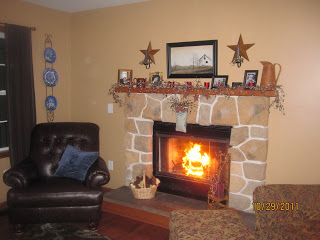 Sorry Michael.
I'll be in the stands tonight!
With a GREAT meal for the Colonel and I to share!
Enjoy your day!
Come back tomorrow for Tuesday's Question.
It's a GREAT QUESTION!