The mess to clean up after a party because it
means I have been surrounded by friends.
The taxes I pay because it means that I'm employed, well the
Colonel
is.
Here he is with some of his cadets in April…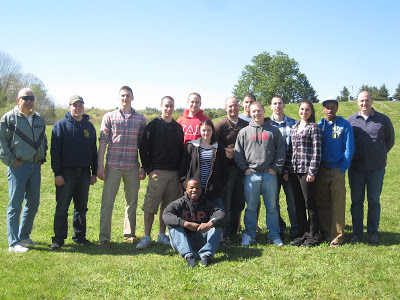 My shadow who watches me work because it means I am out in the sunshine.
My favorite flower from our garden this summer…
The spot I find at the far end of the parking lot
because it means I am capable of walking.
All the complaining I hear about our government
because it means we have freedom of speech.
That lady behind me in church who sings off key because it means I can hear.
The piles of laundry and ironing because it means my loved ones are nearby,

My huge heating bill because it means that I am warm.
Although the kids would disagree.
They always want the thermostat raised.

Weariness and aching muscles at the end of the day
because it means that I have been productive.
My family's favorite meal…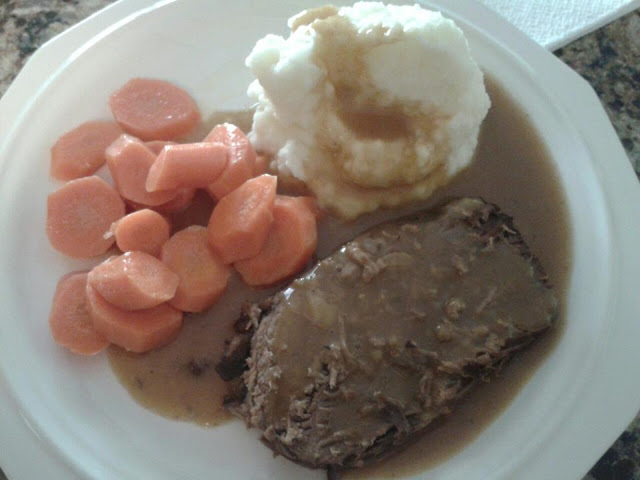 My Favorite…
The alarm that goes off in the early morning hours
because it means that I am alive!
Let's all take a few moments to remind ourselves that we
can always find something to be thankful for,
not just now during Thanksgiving, but all year long!
I'm so excited to tell you about our Gingerbread Contest on DAILY DISH…
And, you don't need a blog to join.
You can just add a photo of what you created.
Here's what I'm going to enter from our house last year…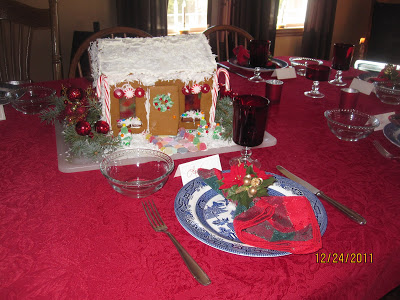 And please don't forget to come over to
DAILY DISH
for some great recipes and articles.
Last week we had such great recipes posted for your Thanksgiving meal
And for some strange reason, I lost my blog list!
I am on the search for all of you!