As promised, here are pictures of Michael's yellow belt test in karate from Monday evening. He missed the original testing a few weeks ago because he was home sick with scarlet fever. He did very well!
Getting ready to break the board…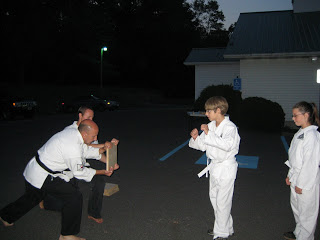 He did it…he made it look so easy!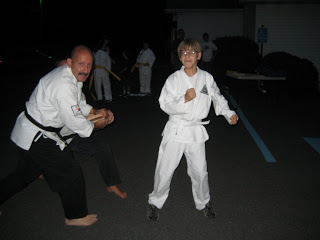 That's two pieces!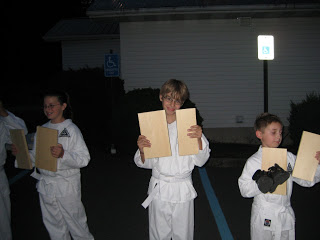 Receiving his yellow belt from his instructors…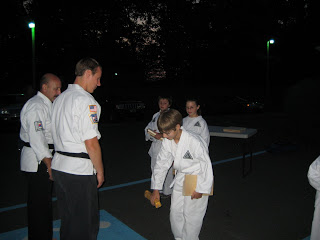 A very happy boy!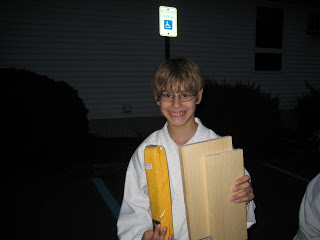 Michael broke the board so fast and without hestitation that I missed getting a picture. Michael was the first to do the test and the other kids had to try a few times to break the board. Michael just stepped right up to it and kicked away and it broke! Thanks for spending a few moments with a very proud mom!