Scripture Sunday…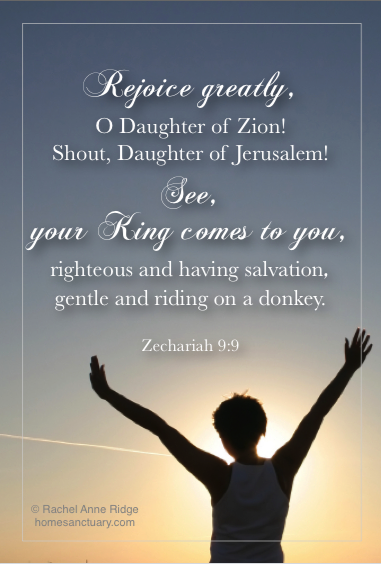 I love finding scriptures from the Old Testament that tell of the coming Messiah.
Today is Palm Sunday, the day our Lord was welcomed triumphantly into Jerusalem…
Have YOU welcomed HIM into your heart?
If you would like more information, please send me a message.
I would love to help you find forgiveness and peace this Easter season.